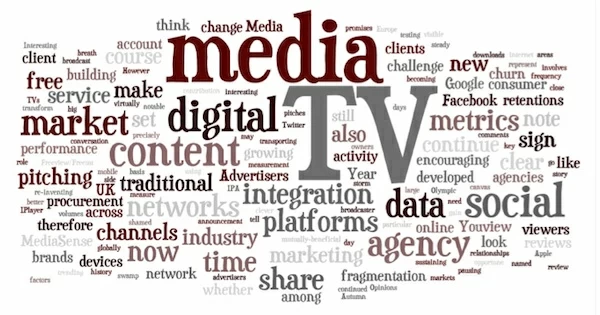 To help celebrate ThinkVine's visit to Sydney, Trinity P3  and Datalicious are hosting a 360° media event to help you get the most out of your media spend.
Where: Room III – Establishment, Level 3, 252 George Street Sydney
When: October 4th, 2:00pm to 5pm (followed by networking drinks)
Tickets are now sold out – look out for it online after the event!
Keynote Speakers
Darren Woolley, Managing Director at TrinityP3
Darren Woolley has been solving problems between marketers and their agencies since 2000. With his background as analytical scientist and creative problem solver, Darren brings unique insights and learnings to the marketing process. He has regularly been named in Australia's AdNews Power 50: The Most Powerful People in Advertising since 2005 and is a regular industry commentator to trade and industry magazines and forums around the world. Darren is also the founding partner of the Marketing FIRST Forum, a global network of professional marketing consultants, thought-leaders in the development of 'next-practice' methodologies in marketing efficiency used across the globe.
Christian Bartens, Managing Director at Datalicious
Christian Bartens is passionate about the power of data and how it can help shape effective marketing strategies. After having worked in digital marketing in Australia and overseas for many years, he established Datalicious in 2007, a new breed of agency that strives to make data accessible to non-analysts and provides actionable insights to marketers. As a data evangelist and pioneer in digital marketing, Christian works closely with leading industry bodies and solution providers to help shape industry best practice. He is chairing the ADMA Data & Analytics Expert Group, sits on the I-COM board for emerging markets and has spoken at various conferences about the power of data in optimising marketing communications.
Mark Battaglia, CEO at ThinkVine
Mark Battaglia is a proven business leader with over 20 years experience at discovering and capitalizing on market opportunities. Mark is currently the Chief Executive Officer at ThinkVine Corporation, a fast-growing marketing mix optimization software company that enables B2C marketers to achieve the best return on their marketing investments. Prior to ThinkVine, he was the Executive Vice President of Sales & Marketing at Multicast Media, a software-as-a-service online video platform provider, where he developed and executed corporate and vertical market strategies. During his career, Mark has held top marketing executive roles at a variety of software and information services companies, including Executive Vice President of Marketing at SPSS, a recognized industry leader in predictive analytics software. He has a BA with a concentration in Economics from the College of William and Mary and an MBA from the University of Chicago Booth School of Business.
 Topics
Darren Woolley, Managing Director – TrinityP3
The media and marketing value chain: Understanding where value is created, lost and hidden

The media market and media channels are in the process of continued and rapid change. Many of the traditional structures, strategies and processes are no longer relevant in the face of this change. Yet marketers are bombarded with claims and recommendations on the best way to invest their often largest investment – their media budget – by people with a vested interest in the way they will spend this money. Furthermore, there is inadequate provision of independent validation or audit of these decisions, in order to improve transparency. Taking an independent view of the marketplace and working with marketers locally, regionally and internationally through the Marketing FIRST Forum, Darren Woolley will share with you the insights and practices to understand where media and marketing value is created, lost, and hidden. He'll show you ways to unlock the value in your media investment.
 Christian Bartens, Managing Director – Datalicious
Multi channel media attribution: Why measuring the last click is just not enough
Most marketers have now realised that the 'last-click gets all the credit' attribution model favoured by Google and others is not actually representative of how consumers interact with advertising. They're looking for more effective ways to help them optimise their media budgets. This is especially apt for advertisers that invest heavily in display ads, whether historically or simply because they have reached a point of diminishing returns in channels such as paid search. These advertisers would cite a lack of reporting and accountability as major frustrations. If the challenges above sound familiar, and you think your company should be analysing all campaign touch points leading up to a conversion, not just the last, then Christian's presentation will be of great value to you. He'll help show you how to record and analyse multi-channel media attribution data in your existing web analytics platform to generate some quick wins, as well explain the pros and cons of more professional long-term approaches.
Mark Battaglia, CEO – Thinkvine
A breakthrough approach to marketing mix optimisation for today's consumer-driven world
You've heard it before – the consumer is in charge. They have more CHOICE and more VOICE than ever. They are no longer consuming information in a vacuum but from multiple channels, and often times, simultaneously, making it more difficult to reach and engage them in a meaningful way. A recent study by IBM reported that 65% of CMOs stated they are "underprepared" for the growth of channel and device choices. This increasing power of the consumer coupled with the rapid pace of technology makes it more critical than ever for marketers to spend their marketing budget in the most effective and efficient way. An evolution in the way companies think about and handle marketing mix optimization needs to occur to keep pace with the rapidly changing marketplace. This session will focus on three key areas:
•    How new consumer behavior is changing the marketing landscape
•    Why agent-based modelling is a smarter approach to marketing mix optimisation
•    How organisations are achieving a greater ROI by connecting people's behavior with marketing decisions
Tickets are now sold out – look out for it online after the event! 
Want more articles like this? Subscribe to our newsletter: