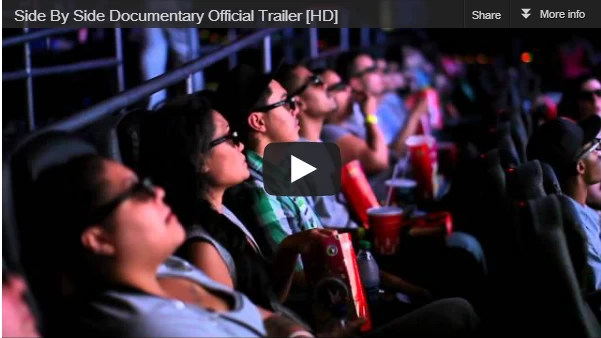 This post is by Clive Duncan a Senior Consultant at TrinityP3. As a Director and DOP he has an appreciation for the value of great creative and outstanding production values, while also recognising the importance of delivering value for money solutions to the advertiser.
We have been saying for quite a while that film is dead in television commercial production.
In July 2012 we declared it.
In April 2010 we demonstrated it.
And way back in July 2008 we said the war was virtually over.
But if you are still confused about the place of 35mm film in the production of TVCs, we suggest you watch a great documentary called Side by Side – The science, art and impact of digital cinema by Keanu Reeves.
'Side by Side' is a reference to watching 35mm film and digitally captured images side by side and not being able to tell the difference. Because even the experts agree that you cannot.
This documentary puts this complex change in communications technology into an enjoyable and easy to comprehend format.
Keanu talks with such industry greats as George Lucas, James Cameron, David Lynch and Martin Scorsese about their experiences and where they think it's all going.

I cannot recommend this documentary highly enough. it's a must see for everybody involved in TV advertising from the client to the agency's creative director and every decision maker in between.
The documentary is available on ABC Catch Up TV iView until January 20, 2013.
Also available on Amazon download.
Let me know what you think by leaving a comment.
Want more articles like this? Subscribe to our newsletter: