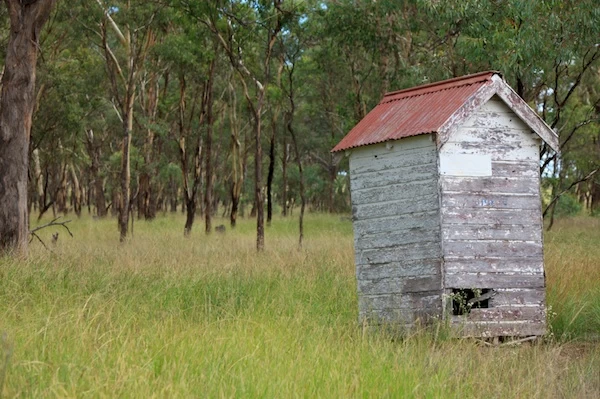 agency solutions
,
customer relationship management
,
data & direct marketing
,
interesting observations
,
marketing process optimisation
,
marketing procurement
,
mobile marketing
,
print production
,
return on investment
,
social media & digital marketing
,
strategic management
,
television & electronic production
This post is by Darren Woolley, Founder of TrinityP3. With his background as analytical scientist and creative problem solver, Darren brings unique insights and learnings to the marketing process. He is considered a global thought leader on agency remuneration, search and selection and relationship optimisation.
Advertisers, especially retail advertisers, have had in-house advertising before John Wannamaker was a boy. Usually these in-house facilities are company owned but occasionally they are implanted into the organisation from external suppliers.
The concept of the in-house advertising production facility has become more attractive to a broader range of advertisers in recent years because of:
Low cost production technology such as computers, ringers and software
The increased speed to market compared to most external suppliers such as agencies
The diversification of requirements within marketing and across the organisation
You see, with the fragmentation of media and the move to a more content driven marketing strategy, advertisers are looking for more cost effective and time efficient ways to meet their marketing communication needs.
Growth in-house
Recent in-house facilities we have reviewed provide services to marketing and beyond within the organisation including:
Print production including advertising print and collateral
Video production especially rich web content
SEO and search marketing services
Customer & data analytics
Social media management
Event management
Sales and consumer promotions
Copywriting and editorial
Internet asset development
Mobile phone apps
But these in-house facilities are not always seen for the positives they deliver to the organisation or their marketing stakeholders. Often we are asked to investigate and assess the current arrangements and provide a business case or recommendations for change.
How it goes wrong
The reason is that often these facilities can appear to become a cancer within the organisation, consuming resources, head count and budget and becoming difficult and costly to manage.
The problem invariably stems from the way the in-house facility was established. In most cases the original concept was to provide a limited number of services as a cost effective alternative to using external suppliers.
One or more people were employed, usually externally with an agency or design company background, and immediately the demand on the facility grew. The convenience of having the people doing the work on site is appealing, but not as appealing as the fact the service is funded from an internal budget. The people in the team are eager to please, initially, as they see this as justifying their position and securing their tenure.
The growth is usually organic, with no stated strategy or scope and process is devised on the run. Soon there is a need to manage the process with multiple stakeholders across the company now accessing the services due to the convenience and apparent lack of cost. Either one of the team in the facility steps up or a production person externally is now hired.
If it has not happened already, the original facility owner, usually marketing, demands a new funding process as their budget is paying for all the other stakeholders. So now the facility has multiple owners. Marketing still have the bulk of the work but now they no longer feel they are getting the attention they need, with other stakeholders taking priority.
I guess you can see where this is headed or have experienced this yourself at some stage.

Where it went wrong
The problem is that the facility is not another department or business unit, it is a supplier. This is why external implants rarely have this issue, because they are implemented on a commercial basis. But the problem with the built from the ground out model is that usually at no time was there a clear definition of the purpose, the people or the process.
In-house strategy
What is the purpose of the in-house facility? What is the scope of the work to be undertaken? How much work will there be? What are the potential growth plans? How will ROI be determined? What are the key indicators for success? And how will failure of the process be managed?
These are some of the questions that should have been discussed and defined up front before the first dollar was invested. If not, then like a cancer, it can quickly grow out of control. You need to treat this as you would any commercial arrangement and have a very clear business strategy and business model for the facility you are implementing. The reason this is often overlooked is that the starting process is usually in response to a short term or tactical need, rather than a longer term strategic requirement.
If it hasn't been undertaken in the past, then the starting point is to retrospectively develop a business plan for the facility with the input of all stakeholders, but not the facility employees themselves, who are often too conflicted with maintaining the status quo.
In-house structure
Interlinked with strategy and purpose is structure and people. Who are the stakeholder users and what are their needs and requirements? Who will be able to interface with the facility and who can not? What specialist resources are required and how many? How will they be structured? How will they be managed?
Because these facilities often grow organically based on company need and internal demand, it appears that the number of heads increases uncontrollably. But often there is no clear justification of the roles and responsibilities of these extra resources. That is because as it grows, increased numbers of stakeholders using the facility are not visible to the current users. Having a clearly articulated structure, with contact points and roles and responsibilities is essential.
In-house process
This is not so much the processes of doing the work. After all you would recruit and do recruit people experienced and skilled in the production type. The processes here are more focused on the management of the facility.
How will the organisation keep track of the number and types of jobs being undertaken to manage workflow and define resource requirements? How will the resources be paid for and how will these be valued? How will you ensure the in-house facility is running more cost effectively than an external supplier option?
While many production people will focus on the workflow to satisfy the immediate needs of the internal user, they often overlook the large requirement of managing the workflow process to ensure the strategic requirements. This is because those strategic requirements were often never defined as success criteria and also because an angry colleague who is waiting for their job is more immediate than the larger issue of delivering a high value, low cost service. But by managing the immediate needs of the stakeholders, they are avoiding the longer term issues which, as we see, rises up eventually.
In-house or outsourced?
The desire to build an in-house production facility is a business decision and should always be based on a sound business plan. The key objectives are either cost reduction, speed to market, greater effectiveness or all three. Convenience is often mentioned by users, but this is too subjective to use as a success criteria.
Once you have made the decision, it is worth looking at suppliers who provide these services implanted into your organisation as primarily it becomes a commercial transaction that is easily assessed and does not have the issues of breaching head counts.
If you decide to build the facility yourself then you need a business plan based on the strategy , structure and processes to ensure that at any time you can assess how well it is performing against your strategic requirements.
We are often called upon to review current in-house facilities to determine how well they are performing against non-existent success criteria. We have therefore become adept at retrospectively developing those strategic criteria through working with the stakeholder users and then measuring the performance against this. Often this issue is that inefficiency has been allowed to develop within the in-house facility because cost and time efficiency were not articulated clearly as a measure of success.
What are your views on having these services in-house or not? Leave a comment with your thoughts.
Want more articles like this? Subscribe to our newsletter: