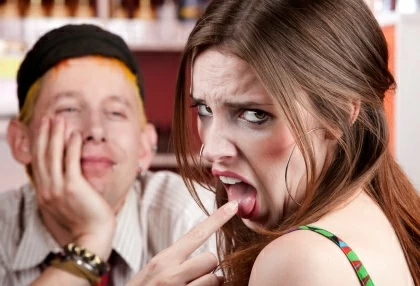 This post is by Georgia Suttie, Marketing Director of TrinityP3. Georgia manages TrinityP3's online agency register and leads the Search & Selection Process where she liaises with marketing heads and departments and matches their needs to creative talent and agencies in new business reviews across the globe.
An important part of the TrinityP3 pitch process is having an up to date understanding of agency offerings – so we make a point of meeting with agencies, day in, day out, whether there's a pitch on or not.
Now, some pessimistic folk may think, why bother, the agency only tells you what they want you to hear, but I beg to differ – visiting an agency on home soil gives a great insight into their people and culture that's not always evident in a written creds submission.
It would be like dating online and never actually meeting – and we all know how that can go awry, so I always prefer to meet with agencies face to face before ever putting them up for a pitch. Plus, when I meet with a client to talk about potential agency matches, it's important to bring first hand experience of the people I'm trying to match them with.
Now, an 'added bonus' of these meetings is the stories I pick up along the way as I shoot the breeze with agencies far and wide – a little something I like to call Amazing Agency Anecdotes. War stories, so to speak, that agencies have shared with me over the years about people and processes they have come across in the wonderful world of new business pitches.
Being too good for the job
One of my favourites comes from an agency in NYC, who was invited to pitch on a high profile FMCG brand. After a lengthy client run process, where the agency invested heavily over many months on store visits, research, focus groups and the like, the agency got down to the final two but just missed out. Their 'debrief' from the client on the reason they missed out was "the chemistry was too good, you know too much about my business".
Now one would have thought that would have been a positive, rather than the reason for a loss. Interestingly, and perhaps not surprisingly, within 12 months the client was back, pitching again and the agency was again invited to participate.
The response from the agency?
Clearly we can't be right for you as we still know the same amount about the business. Thanks, but no thanks.
A gutsy but called for response – a client that thinks knowledge of the category and the brand is a negative is clearly not in the right space to be shopping for a new creative partner. Or perhaps they were never shopping in the first place?

It was fun while it lasted
Another more recent AAA came to me from a Sydney agency, who was just awarded a much-prized piece of new business in a pitch run by one of our competitors.
During the last stage of the process the agency was called in for the final negotiation on agency remuneration. Over the table and in the presence of the client, the pitch consultant leaned over and said to the agency
Just so we're clear, you won't be making any money out of this account, but you'll have a great time, they're such a fun client!
Mmmmmm, hands up who likes to paid in fun!!?? Needless to say the relationship is not thriving.
Same, same but different
And finally the one where, after a first round chemistry meeting in a pitch process, I got a call from the client to tell me how fabulous they thought the agency was, a leading contender as their new creative partner.
In this instance, I wasn't in the meeting, it was just the client and the agency. So I quickly rang the agency to give them the feedback and plan the next stages of the process. Before I could get a word out they told me they were pulling out of the pitch because the Chemistry meeting had gone so badly, the client had been disinterested, bordering on rude.
So how had two separate parties interpreted a meeting so differently? To this day, I still am not clear on how two groups of very smart communicators became so misaligned in the space of an hour, because I wasn't there. Needless to say the agency stuck to their guns and the process moved on without them. Goes to show, it often pays to have an independent party in the room to clear up any confusion or misinterpretation.
Now, these are just some of the Amazing Agency Anecdotes that I have picked up over the past few years, which highlight the funny, frustrating and flawed ways a relationship or new business pitch can go awry.
And while poor process is no laughing matter, it is important to maintain a sense a humour in trying times, which the agencies that share these stories always do and for which I am eternally grateful. Please let me know if you have your own Amazing Agency Anecdote to add to the list…
Want more articles like this? Subscribe to our newsletter: