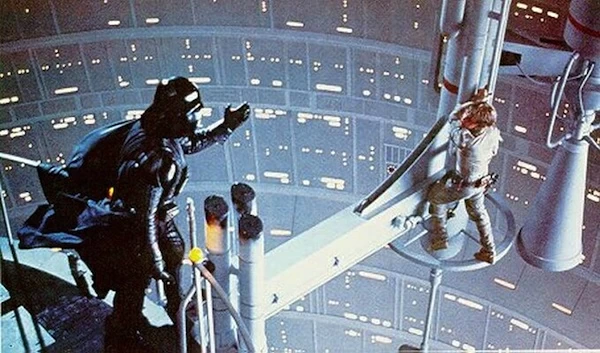 This post is by Clive Duncan a Senior Consultant at TrinityP3. As a Director and DOP he has an appreciation for the value of great creative and outstanding production values, while also recognising the importance of delivering value for money solutions to the advertiser.
Technology in TVC production has been moving forward at a frantic pace with digital capture cameras taking over from 35mm film and now we are on the cusp of another brave new era.
The flexibility of post-production
In the past directors got used to "fixing it in post" i.e. they could use the power of the post-production computers to correct in-camera mistakes. For instance if the boom dipped into shot during the "go" take it can be quickly and easily removed during post-production.
However, the tip of the boom is really just the tip of the ice-berg when it comes to what can now be done in post-production.
I believe that soon the technocrats of the media industry will be able to make the entire TVC in post-production. We aren't about to replace actors with 3D animated human clones, but it will not be long before we see the passing of the location shoot or studio sets (a major cost centre when we talk about TV commercial budgets).
Green screen studios
It is only a matter of time before we see entire TVCs being shot in green screen studios and the sets and or backgrounds being stripped or matted in behind the actors and key props.
And it will not be long before there are specialist location and set libraries, just like the stock photo libraries that art directors use today. The cost of buying the "set / location" from the library would be offset by reduced crew hours, elimination of unit costs and transport costs, no need for council permits or traffic management problems, no actual location fee, and if the location / set footage is not exactly as is required, it can be manipulated in post-production.
For example if the script calls for shafts of early morning sunlight streaming into a family room, kitchen area (with views to the distant ocean) as mum prepares the kid's lunches, it is easier and cheaper to produce the rays of early morning sunlight in post-production than it is to heft a 10K HMI movie light into someone's backyard and ruin their garden in the process.
What this means for TVC production costs
The whole film crew circus of trucks, cars, portaloos, caterers, make-up buses, generators and the myriad of other ancillary vehicles (commonly called the unit) do not have to go anywhere near Palm Beach or Portsea.
Of course this is a huge saving and being rained out is never a consideration.

And studios have plumbed-in toilets, usually a semi commercial kitchen for catering, a crew meals room, male and female changing rooms, make up rooms and heaps of parking. The green screen studio is permanently lit, so there are no large lighting costs.
I have applied the green screen studio shoot to traditional location shoots across several scenarios and ball-parked them one on one. I calculate that a 30% saving is fairly standard when comparing traditional sets and locations to the brave new frontier of green screen back grounds.
By the way the 30% saving includes a generous $10K for the back-ground files (or back-ground footage if you prefer old school speak).
Just remember Luke and Darth Vader did not have a light saber duel in the cavernous interior of the Death Star, it was all shot in a green screen studio and post-production and matte manipulation have come a long way since 1977.

The same seamless matte techniques that were good enough for wide screen cinema release in 1977 have also got a lot cheaper. They can now be done on a Mac Pro at home – a lot of good things have happened in the last 36 years.
In the "Great Gatsby visual effects before and after" video clip featured at the beginning of this post you can watch modern green screen in action. Of course these examples are for a historically correct big screen movie with those grand Baz Luhrmann sweeping shots he loves so much.
If you distill the technique back to its essence it is simple and inexpensive and opens up a whole lot of new choices when it comes to backgrounds and locations.
I predict that a lot of mainstream TVC directors will feel uncomfortable shooting green screen just as they felt uncomfortable shooting on 35mm digital media movie cameras pre 2013.
Just remember that if it's good enough for George Lucas and Baz Luhrmann then it should be good enough for your next TVC.
More bang for reduced bucks!
Next time your TVC calls for a simple domestic location suggest to the production company that they quote the job both ways – a traditional on-location shoot and a green screen studio shoot.
If you could share with me their reaction to you, the client or agency making this suggestion, and of course their take on the feasibility of the exercise I would appreciate it.
Want more articles like this? Subscribe to our newsletter: