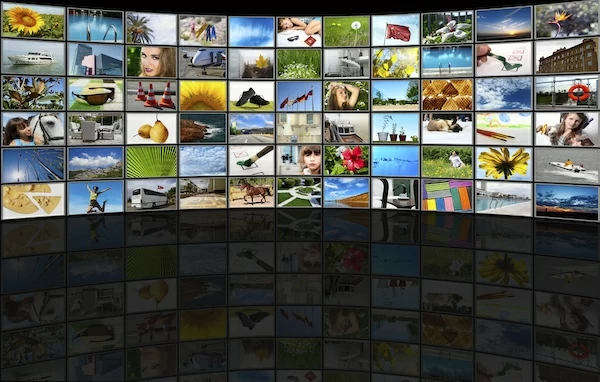 This post is by Jodi Randall, Senior Consultant with TrinityP3. Jodi is an ATL & BTL production management specialist with extensive experience and brings a wealth of knowledge and insight into production efficiencies and effectiveness across the breadth of production services.
Decoupling opinions are varied
The process of decoupling TVC production has attracted a mixture of both oppositional and positive commentary from different stakeholders. In a recent post on this subject by Darren Woolley, TrinityP3 Managing Director, Darren alerted us to the fact that the decoupling process involves a cultural change for all stakeholders – and as we know, cultural change in any organisation doesn't happen overnight.
However, decoupling has gained momentum with a number of TrinityP3 clients, whose savvy management and marketing teams recognise the efficiencies and values that can be achieved in the procurement of TVC production and postproduction.  Interest has also been generated as a result of advertisers following their European and American counterparts or directed from a global level as a result of positive case studies.
In recent months TrinityP3 have completed decoupling projects for two large marketers – FMCG and financial services and in addition are currently scoping similar projects for a number of other marketers.
Decoupling is not about sacrificing creativity or production quality
TVC Production generally represents the second biggest budget spend next to media placement. With an ever-increasing pressure on marketing budgets to be supported with ROI calculations and transparent efficiency models, decoupling offers a sustainable and manageable process to maximise the value delivered. Importantly, marketers recognise that decoupling is not about sacrificing creativity or production quality. Any savings that may be achieved can be reinvested in additional creative output or simply directed to the bottom-line.
Everyone has a 'client' they are answerable to, and marketers are not exempt from this; be that board members or franchisees who actively contribute to the annual marketing budget – accountability within all stakeholder levels is mandatory in todays business environment.
Adding branding consistency
High volume marketers are often critical of the number of creative producers (Directors) involved with their brands for "5 minutes" without a clear appreciation of their brand values. A preferred production panel contributes to a greater opportunity to regularly work with an advertiser and understand their brand.
Protection and centralisation of assets
In a majority of cases, high volume advertisers with multiple brands and agencies have their electronic assets spread across a wide range of production houses, postproduction houses or media outlets. Not only is the identification of where respective assets are located made difficult, but often they are stored on hard drives that are exposed to corruption. Identification, timely accessibility and protection of electronic assets are some of the key by-products of a decoupling structure.
The decoupling process
Initially the process is commenced by way of an RFI tender leading to the formation of a preferred production partners panel. The purposefulness of the panel is to advance a selected variety of production houses and directors to satisfy agency and client creative requirements. Production houses and their nominated directors have opportunities to be awarded TV productions suited to their skill set within the nominated contract period. 
Why production houses participate in a decoupling RFI
Functioning within a decoupling structure does not suit all production houses – it's entirely their own commercial decision. Many production houses work predominately with the traditional agency relationship – TVC productions represent the majority of their business. Others split their business with agency TVC productions, TVC series or feature length movies. Decoupling offers production houses an additional income stream – a direct commercial relationship with the marketer.
Decoupling doesn't suit everyone
There is an investment in time and resources for the marketers to move to a decoupling model. Typically, marketers with multiple brands supported with equally large media and TVC production budgets will achieve greater rewards from implementing a decoupling structure. As touched on earlier, decoupling is not about driving down production rates, sacrificing creativity or production quality – there is no rationale in decreasing the output quality to the detriment of the brand.  TrinityP3 believe that marketers should be prepared to pay market rates for all production services and in turn receive a premium product.
I welcome any comments or queries from marketers, agencies and production houses.
Want more articles like this? Subscribe to our newsletter: