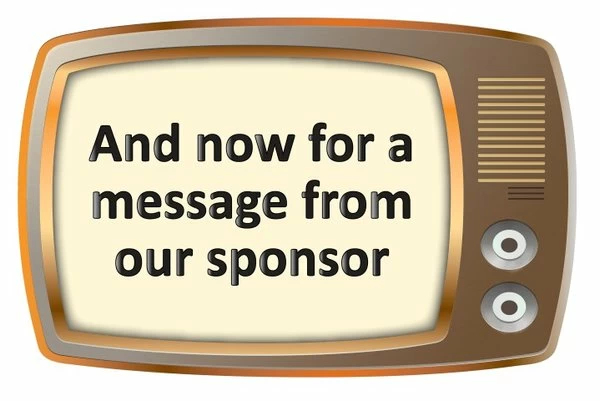 This post is by Stephen Benrad, a Senior Consultant at TrinityP3. Stephen  is
passionate in helping clients manage decreasing marketing budgets through
driving greater efficiencies in their media investment.
Reality shows and sport dominated the Australian TV landscape in 2013 and are likely to do so again this year despite predicted audience declines. With each of these properties comes a plethora of sponsors investing significant amounts of money to help bring these events to our screens whilst hoping we will reciprocate and flock to car dealerships and retail outlets across the country.
The rating juggernauts of My Kitchen Rules and The Block are set to return, whilst The Voice Kids follows in the (small) footsteps of Junior Masterchef. Perhaps Lego will partner with Nine and produce The Block Kids next.
Whatever the show, the key benefits of TV sponsorships remain much the same:
a)      positive, emotional connections with a popular, mass reaching property
b)      greater engagement through integration and being part of the story
c)       an opportunity to leverage an association across several platforms including a marketer's owned assets in order to drive sales and build brand relationships.
For many, the cost of these sponsorships will account for a significant chunk of their overall media spend and despite the perks of integration, priority break placement and multi-platform amplification, it is worth interrogating this investment thoroughly to ensure you are getting the best deal possible.
If you are considering TV sponsorship for the first time, it is worth remembering that the greater the integration, the greater the work, the greater the resources needed and the greater the accountability of the investment.
Getting the most out of a TV sponsorship
As any sponsorship expert will tell you, the word sponsor is taken from the Latin spondere which means to pledge or promise solemnly – but the irony is you don't always get that promise honoured when you commit to a sponsorship. Here are some ways to help with your sponsorship ROI:
1. Do your homework
Does the network produce the show and therefore have full control over content (House Rules, MKR, The Block)? Or are the rights owned by a production house such as Fremantle or Shine which leads to more stakeholders being involved and potential restrictions on what is allowed?
2. The show needs you
Your non cash assets are key to the production of a show – it can save hundreds of thousands of dollars to obtain these free from a supplier. However, most of the time people don't realise how much work and resource is required to provide supplies or shoot multiple times at an airport or inside a retail outlet. Factor this into the value equation to compensate for the favours asked of your own company to make these things happen.

3. Be brave
I've contacted EPs directly and proposed content for shows in an effort to get greater integration and been successful. Don't just settle for standard entitlements. Break the shackles of your supplier arrangement!
4. Get assurances
Remember spondere. I've been told several stories whereby smaller suppliers were promised exposure in exchange for their plants, lighting or kitchen tops to be featured only to be missing from the final edit due to "production schedule changes". Not good enough – make sure you have a compensation plan agreed to in writing to protect yourself.
5. Leverage multi screens and multi channels
Don't just ensure your content is on the show's app, website or social channels but that you effectively target the viewer through real time advertising to complement your TV presence.
6. Get the most out of integration opportunities
Will that shot of the aircraft taking off and landing drive incremental bookings? Will incidental shots of a department store help perceptions of poor customer service or will that logo on a shirt solve your slow wood paint sales? Of course not – so you need to make the most of your touchpoints to ensure they complement the exposure you are receiving onscreen.
7. Protect your interests
Once the network has their standard quintet or sextet of sponsors, you really want to ensure that you have catered for all eventualities and you don't end up receiving compensation for audience shortfalls in environments outside the parameters you would like.  If you are sponsoring shorter events eg the tennis, you would ideally want any compensation to be delivered while the tennis is still on.
8. Creative use of billboards
Look at the creativity offered in Vines and they are only 6 seconds long – imagine what you can do with a full 10 seconds! This programme brought to you by zzzzzzz- do something different!
9. Research
How many sponsors and suppliers are involved in the property I want to sponsor and what are their entitlements likely to be? How will I fit into this? House Rules had six top tier sponsors, and twelve supplier deals as well as a further 80 suppliers listed on their website. That's a lot of people to keep happy…
10. Push the boundaries
Can I offset this extra investment with no charge airtime? Can I get Seal to sing at my Christmas party? Can I get 100 extra tickets to the Australian Open for a staff competition?  Ask!
11. Do it yourself
If you don't like the options on the table and your brand is destined to be A.N. Other, then start the conversation about your own project. Seek partnerships with other suppliers and engage with production houses on your own. Content is still king in 2014 and if you have a strong enough creative idea then perhaps you don't need to follow the crowd. The Block Kids – genius!
With media fragmentation not slowing down, event TV and appointment viewing will remain of great value to networks and advertisers for the time being. It is therefore essential that viewers will recall you as driving the event and not just being a passenger.
Want more articles like this? Subscribe to our newsletter: