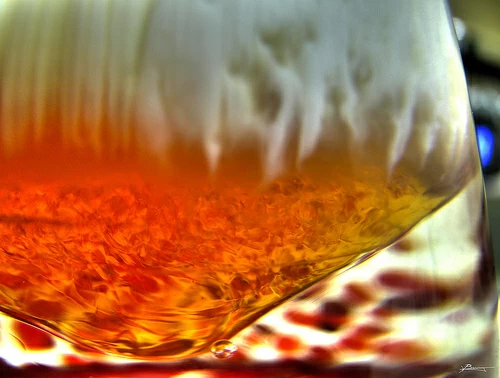 This post is by Stephan Argent, CEO of Argedia Group and a member of the Marketing FIRST Forum, the global consulting collective co-founded by TrinityP3
One of the chief reasons I'm called in to help with an agency search is around digital. While marketer digital ecosystems can be extraordinarily complex, the search process around digital doesn't have to be.
If your potential or upcoming digital search is keeping you awake at night, here are ten pointers to help you debunk some of the confusion and help you get some shut-eye:
1. It's the same only different
As odd as it may sound, a digital search isn't really that much different from any other agency search. Your search and evaluation process broadly follows the same roadmap and the fundamental principles of marketing still apply – except it's digital – so factor in some variables summarised below.
2. Avoid shiny object syndrome
If you're contemplating moving forward with a digital search, don't get caught up in a single idea or technology that overshadows or masks broader digital capabilities. Ideas and technologies will always evolve over time, so try and maintain a big picture perspective.
3. Look for collaboration
Digital solutions can rarely be implemented in isolation as they rely on offline strategies and assets to properly integrate with your overall marketing strategy. Look for collaboration among resources and the ability to integrate with your other marketing partners to help drive delivery on your digital objectives.

4. Ask about ROI calculations
Because ROI methodology can vary enormously when evaluating digital solutions, it's important to understand the methodology and rationale behind the calculations. Getting a clear understanding of how the calculations were arrived at will also give you broader insight into how agencies think.
5. Look at measurement
Particularly if you don't have your own analytics capabilities or resources, make sure potential agencies have analytics resources or compatible measurement data that will integrate with or support your own capabilities.
6. It's never digital only
Digital is rarely a standalone solution and typically requires integration points with other agencies or resources. Solutions that focus on "digital only" without consideration to other resources, entities or assets, should give strong cues about fit within your broader marketing ecosystem.
7. Who's really smart?
If you're reading this, chances are you read blogs or follow thought leaders on Twitter. During question time, ask who (right there in the room) blogs or who your team should be following on Twitter.
8. Onshore vs. offshore
Particularly when production costs are an issue, agencies often reference offshore resources as a way of reducing costs. Probe on how projects get allocated to offshore production and what percentage would be managed offshore. If it's sizeable, probe further on how those projects get managed and in particular, how quality control is maintained.
9. Don't let IT drive the bus
I've seen a number of marketers get strong-armed into decisions by their IT groups that perhaps weren't in their best interests because they didn't contemplate the broader marketer picture. While IT can provide invaluable input and perspective, don't lose the marketing perspective and broader business vision.
10. There's no silver bullet
To a greater or lesser degree everyone (marketers and agencies) are still tuning how their digital initiatives work within their broader marketing mixes. Whether it's in-sourcing, outsourcing, using digital only or full service agencies – there's no silver bullet answer. So don't beat yourself up if you don't find one.
If the thought of a search to help bolster your digital initiatives is keeping you awake – hopefully this post served as some good bedtime reading. You may also like to refer to my post on why every pitch is a digital pitch for added perspective. If all else fails, call your friendly agency search consultant.
What digital monsters are keeping you awake at night?
Want more articles like this? Subscribe to our newsletter: