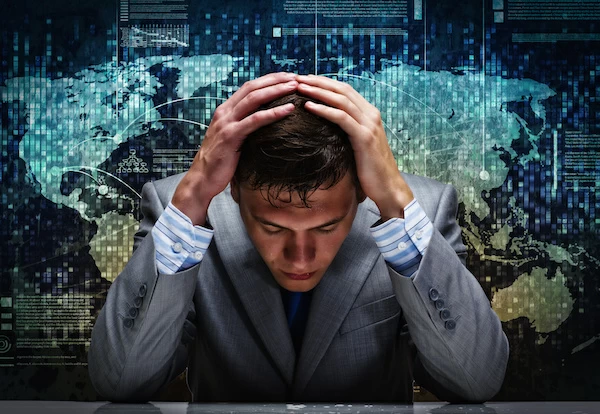 This post is by Darren Woolley, Founder of TrinityP3. With his background as analytical scientist and creative problem solver, Darren brings unique insights and learnings to the marketing process. He is considered a global thought leader on agency remuneration, search and selection and relationship optimisation.
Anyone who has followed the unfolding controversy with MediaCom in Sydney, may feel comfortable convincing themselves that this is an isolated incident. The media agencies and their Holding Company owners want you to believe that. In fact they will deny this is a wide spread problem because they want to return to business as usual and not address the underlying situation that created this mess.
The problem is that it is not a problem the media agencies can solve themselves. Everyone needs to participate in putting this right, because everyone involved helped create it.
Is this an isolated incident?
There's little doubt that AVBs and rebates represent global practice. Mediacom is of course a global entity with a global parent. There are several global parents in the industry. The trading arms of these entities are also set up at least regionally.
The local markets all feed their P&L into, and are controlled by, regional and global hubs. Therefore, it's reasonable to assume a level of standardisation in P&L structures and revenue streams.
Having said this, it may be worth considering different levels of corporate governance and standard business practices and cultures in different local markets. Some markets have a higher level of due diligence than others. Some have the appearance of due diligence and some have no due diligence at all.
But yes, this is a global problem, but would the fact that media agencies are acting in this way have the same resonance in, say, India or China?
We've already had heavyweights in the US speaking up about this, which will have spooked the biggest westernised market in the world to a point where a leading investment advisor in the category, Pivotal Research, has downgraded the category based on this controversy. Just from this perspective, its global.
What's failed us?
In the Australian market at least, there is a lack of regulation. In the wake of the situation coming to light, we have seen the self-confession of media auditors that they rely on the agencies for the data.
The self-funded industry bodies, which manage self-regulation, have denied the problem. And advertisers have not wanted to rock the boat for fear of revealing how little control they have over the millions of dollars invested in media. But many markets across the region are the same and can even provide a more fertile landscape for this behaviour.
But this would not be an issue if it had not been for the systematic process of procurement driving reductions into agency compensation agreements. Rather than focusing on the value the media investment delivered to the advertiser, the outdated compensation structure pays for the cost of service provision. Procurement has successfully reduced this cost so it no longer accounts for the increased complexity of media agency operations.
In the face of reduced fees, media agencies have reduced costs by increasing reliance on low cost junior staffers. Working in the pressurised environment of the media agency without enough training leads to poor decisions and poor practice.
Let's not forget: this whole thing came about because some buyers fluffed some post analysis reports. Everything else – the debate about AVBs, value backs, kick-backs, etc – has been the result of press blow-up and the decision of John Steedman to make further admissions.
In the face of this commoditisation of traditional media agency services driving down traditional revenue streams, media agencies have needed to diversify their service offering, often ahead of the revenue curve. This has meant they have had to fund it somehow and still make profits.
While diversification of services is natural to any business in terms of future-proofing, in the case of media agencies, you could argue that this commoditisation of the core services has forced their hand to some extent.
So am I suggesting that AVBs or arbitrage would never have happened if agencies had been paid better in the first place?
No, of course not. But I am stating that commoditisation has not helped in shaping a transparent, value-based service model. And it is this increasing lack of transparency that is at the root of all the problems we've seen exploding out from the Mediacom issue.
In my experience, more and more advertisers are now exhibiting a fundamental lack of understanding in the way media agencies operate. All in all, it's simply not a good place for us all to be in.
What can we do?
This is a multi-billion dollar business globally. It is deserving of a suitable level of regulation. Perhaps setting up a global and independent code of ethics and audit, similar to Sarbanes-Oxley compliance would be a step in providing a global and consistent approach to accountability and transparency.
This needs to be regulated and enforced. Setting up of a global and independently funded body (or at least a completely separate entity not directly funded by media agencies) to oversee and drive it would ensure that across markets and within categories, advertisers and the media agencies and their trading entities comply and deliver the level of transparency and accountability required.
This would require marketers to conduct independent and rigorous financial audits of their media agencies. And we don't mean what the industry currently passes as audits, which are simply media rate audits.
The way that agencies are compensated also needs to be changed. Rather than focusing on costs, advertisers should remunerate or reward their agencies for the media value delivered. Be it the value of the media procured on the advertisers behalf, but more importantly the value delivered by the media itself in the form of sales, revenue, market share etc.
Ultimately both media agency staff and their clients need to have a better understanding of the media value chain and be trained on how value is created, delivered and lost.
It is not enough for advertisers to expect the media agencies to make these changes. In many ways the media agencies have simply complied with the cost demand of the advertisers. In the process they have increasingly derived more value from the media owners.
This is, after all, a multi-billion dollar global business. Is it not too much to ask that it should be regulated as such?
To find our how TrinityP3 Marketing Management Consultants can help you further with this, click here.
This post was originally published on Mumbrella Asia
Want more articles like this? Subscribe to our newsletter: