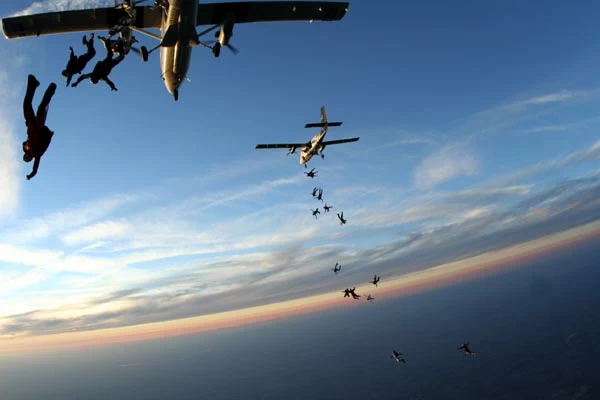 This is a guest post by Claus Schiko, Procurement Category Manager, Media & Marketing at Pandora, Demark. Claus is a respected professional member of the media community with 20+ years experience working for some of the industry's biggest companies.
Race to the bottom
The race to the bottom has been talked about for years. And some advertisers are already there. The costs cannot really get much lower without the media agency having to pay the advertiser for actually booking their media space. Still the advertiser is pushing for more, because the CFO/CEO is looking for "easy wins" and is not willing to pay for it.
What is the real cost of driving down pricing and fees?
Here is what the media agency starts to do when the client starts pushing just to drive down pricing and fees:
They find better ways to make money on your media spend. And you are not completely aware of how (Inventory trading, trading desks, non-disclosure agreements etc. etc.)
They put less experienced (and therefore less costly to them) people on your account
They stop caring about your business and goals
They don't work as hard to ensure you have the best in class across technology, ideas, pricing etc.
So, if you know this can/will happen why do you still do it as a client / advertiser?
Because you have been led down the path of thinking that "cheap" is equal to good. You think that because you are being squeezed by your distributor / CEO / CFO or anyone else, that you have to prove a saving rather than have an honest discussion with your media agency about what can drive value on other fronts.
Yes, getting better pricing will lead to more people becoming aware of your brand / product and hopefully that will lead to sales. We talk about innovation, but no-one actually rewards a media agency for coming up with a truly innovative idea. Why not?
If you pay peanuts, you get monkeys
P&G announced that they would make 500 M USD through agency cutbacks.
While the sentiment may be real, such a statement should make any agency pitching the media business think twice about going for it.
At Pandora we go for value over cost. While the overall cost should of course be in line with industry and category standards, we prefer to get more out of our agencies by driving value.  At Group Procurement at Pandora, one of our main objectives is to work with "the best performing suppliers in the industry". This can only be done if we allow them to prove it.
James Goldsmith once said "If you pay peanuts, you get monkeys". So why would you go down the line of paying the absolute minimum? You therefore do not get the top pick of the talent pool that the agency have. And we know that monkeys will do almost anything for peanuts.
I am not making this statement lightly; I have worked for agencies that have thought that way. And still do.
So where does that leave us as advertisers / clients?
It starts and ends with us really. Let's share our goals, values and definitions of what is valuable to us as a client:
Tell the agency what your goals are, and how the business is doing
What are our drivers and barriers? Mark Twain said "If you tell the truth, you don't have to remember anything"
Expectations around people
Why we want to work with the best talent that the agency has. We need to be challenged in our thinking too, and that will only come from working with people that are better than us (yes, I know it is hard to admit someone is more clever and brainy than myself)
Clear goals, definitions and roles
Giving the agency vague goals or even unreachable ones does not help you in the long run. It creates mistrust.
I have seen it many times where the client pushes the agency to a point where they don't feel they can deliver a good job, and instead do not have the emotional connection with the agency, so the delivery becomes second rate.
As clients we have a responsibility to understand the other side's arguments and what is driving their business. So, by sharing business goals and understanding your agency's goals and objectives you will have a better view on why pushing just the price may not be the optimal point to start from.
Getting the most value out of your agency relationship
So here are 5 things you can do to ensure you get the most value out of your relationship with your agency:
Find out how they can deliver alternative value other than the pure cost of a price point

Do they have some research they can share?
Do they have any new products you can test?
Workshops?

Make your KPI's clear to them. And share them frequently

This will make them feel part of your business and feel responsible.

Take an interest in your agency

What do they do from a CSR point of view?
Who are the key people, and what KPI's do they have?
What are their plans for the next 6 months (forget the next year)?

QBR's

Have quarterly business reviews with clear agenda's.
Agree on at least 1 item of additional value add from each meeting.
Review the process and find out what is working in general.

Supplier

Make sure you don't just view the media agency as a supplier.
They are your trusted expert, use that knowledge.
Don't make it a "ME VS THEM" situation.
Be grateful for the great job they do. Tell them if they don't!
Bringing it all together so it fits
Its all about how you communicate with your agency, it is quite simple.  ¾ of people will "buy" from you because they like you, trust you and respect you. That likeability, trust and respect will only come from openness, honesty and clear communication.
Give the agency clear, achievable goals. Even give them an incentive for making those goals. Once the agency have demonstrated that they have achieved the goals you set out, pay them the bonus. Don't negotiate on it. Makes you look petty.
An agency will supply you with so much more value and respect if you supply them with the respect back.
It is really simple.
Want more articles like this? Subscribe to our newsletter: