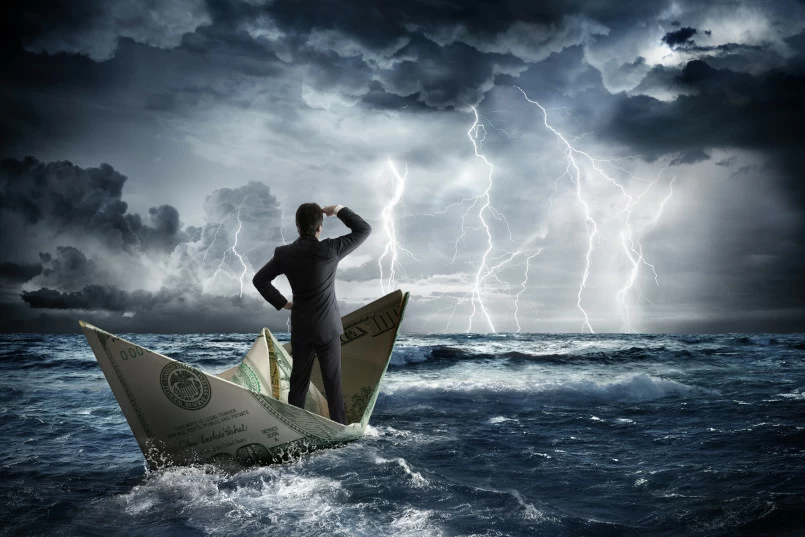 This post is by Dennis Flad, a well-recognised expert in strategic brand, product and service management. He is managing partner at Prospire and has also been the head of the TrinityP3 Prospire EMEA Joint-Venture since 2019.
The current pandemic shows us again how the world is a playground of unforeseeable events and how quickly economic crises hit us. Now it is important to invest the reduced marketing budget in the right measures. But what good is the best measure if its implementation by the agency is inefficient? To prevent this, we must constantly invest in the quality of cooperation with our agencies and partners.
If someone had told us a year ago that we should include a pandemic in our business and marketing plans, we would probably have laughed out loud and sent them to the Business Contingency Plans Department. Once again, we were shown how fragile our economic systems and relationships are, and that an economic crisis can lurk behind every corner.
As with any economic crisis, marketing managers are in a dilemma. On the one hand, they must save money because sales forecasts predict a lower cash flow for the company and therefore for their marketing budget. Paradoxically, however, they should invest in marketing and sales measures even more during the crisis. The desire to buy must be stimulated by attractive offers, sales must be promoted through new distribution channels and the brand must be kept strong and trusted.
The credo for every marketing manager is therefore clear: "We must achieve more performance with less budget". The simplest measure is a sharp prioritisation of measures along with a strategy-performance matrix.. Only what increases sales of strategic and/or high-margin products should be implemented. So far, so good. But this is only half the battle for a good return-on-investment of marketing measures.
In a crisis, you recognise your true friends
Marketing managers must also look at how they work with their agencies. What is the point of prioritising campaigns if the implementation of the campaign is inefficient? Especially in crises, where every cent counts, the money saved by working efficiently with an agency can be invested in additional media and sales support measures.
Apart from having a performance-oriented agency remuneration scheme, there is another important driver for efficient campaign delivery by agencies: the quality of collaboration. Agencies are like good friends. They inspire you with new ideas, go through troubled waters with you and want to achieve mutual success. But just like good friendships, you have to invest in your relationship with them. Good cooperation is the be-all and end-all.
Invest in good times to harvest in bad times
Unlike friends, however, agencies are social entities with several employees and group dynamics. The quality of cooperation must therefore be measured more systematically and comprehensively. TrinityP3 and Prospire have developed the tool Evalu8ing for this purpose.
Over 20 questions from the categories of strategy, culture, communication, project management and cooperative behaviour, agency and client evaluate each other. Just as with good friendships, Evalu8ing is not a one-way street. Dysfunctions within the collaboration are bluntly uncovered, can then be discussed and actions can be decided in workshops. In order to measure the success of an action and to keep the topic of "good cooperation" on the agenda between agency and client, the survey should be repeated at regular intervals.

Every crisis shows whether one has invested in the right friends. This is also the case with agencies and other business partners. Investments in cooperation and its structured measurement pay off. When the order books become thinner, the hectic rush increases and unpleasant measures such as reductions in teams and budgets become necessary, usually only a good relationship can maintain morale and efficiency.
And Covid-19 has shown us once again how quickly and unprepared a crisis can hit us.
Evalu8ing is the only team collaboration system that measures the collaboration of multiple teams or groups. Find out how it works here
Want more articles like this? Subscribe to our newsletter: