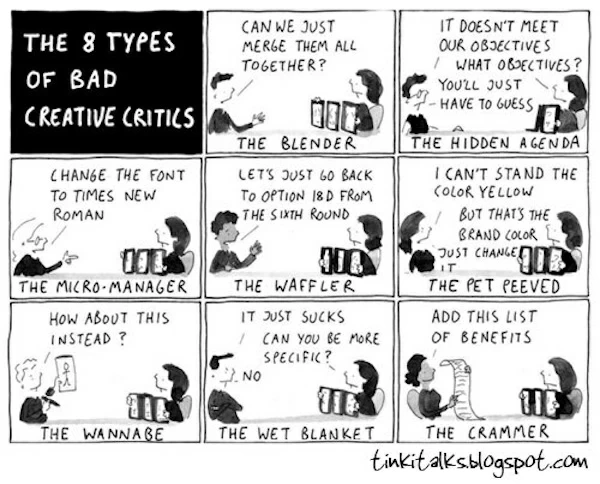 When we do our agency remuneration benchmarking, we do not just determine if you are paying the right level to the agency, but we also look at the value of the remuneration. That is, we look at the level of resources required to deliver the scope of work across the various agency disciplines to help identify where the advertising process can be improved.
One of the areas that is often over-utilised is creative, especially in situations where the marketing team is large, layered and bureaucratic. Because in these situations, any lack of clarity in creative feedback and suddenly agencies can be producing multiple concepts for every brief. (Ok, the worst situations saw an average of 27 concepts for every creative brief and 22 media plans for every media brief)

What it does mean is that potentially you are not getting the efficiency from your agency. When I pointed this out to one Marketing Director he said "How else can I tell I have the best idea unless I see all of the ideas the agency can produce?". It goes without saying he is no longer in that role.
So the question is – have you seen any of these types of creative critics?
Or do you know someone who is? Or perhaps there are some that are not here?
Let me know by leaving a comment.
Want more articles like this? Subscribe to our newsletter: