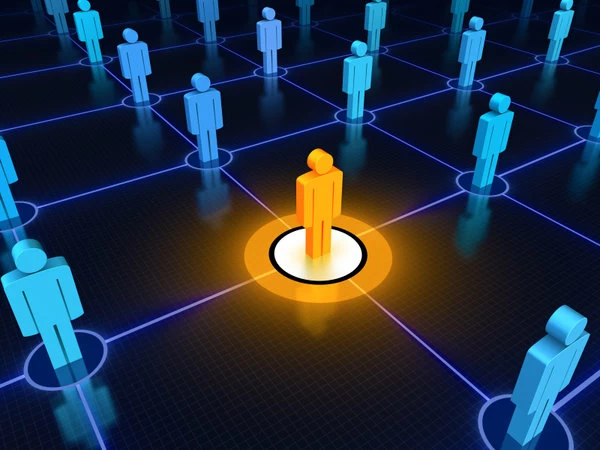 This is a guest post from Shawn Callahan – Founder of Anecdote, a management consulting firm that uses its expertise in story to inspire enduring change.
Think back to a meeting when you had a handful of people gathered around a whiteboard and one person is drawing and talking, explaining what she means. In mid flight, a colleague grabs another pen and adds to the drawing, suggesting another perspective. A new train of thought emerges. Everyone pitches in and the conversation is electric with ideas, and with each word progress is made toward their common objective.
How about when you had a thorny problem at work and remembered someone from your professional association who had talked about a similar problem? You decide to go to the monthly meeting and seek advice, and come back charged up with fresh new ideas from others in the community.
Today, we can cast our collaboration net even wider by putting a query online and get answers back from people we don't even know. And they can be good answers. Just look at the network of programmers contributing to Open Source programs, or the wealth of knowledge poured into Wikipedia. We can forge new alliances beyond the walls of our own organisations.

Collaboration is a process through which people who see different aspects of a problem can constructively explore their differences and search for solutions that go beyond their own limited vision of what is possible.  And today it's more than groups of people working together as teams and communities. Collaboration generates new ideas and new solutions that emerge from the interplay of these perspectives, experience and knowledge that help us get work done, coming from people both inside and outside an organisation, well-known and, yes, even strangers. We can have long-lasting collaboration—or short-term, formal or ad-hoc.
THREE TYPES OF COLLABORATION
Older models of collaboration tended to focus on teams and formal, structured collaboration. We have more options now. Here we explore three types of collaboration and how we might approach them as an organisation.
In team collaboration, the members of the group are known, there are clear task interdependencies, expected reciprocity, and explicit time-lines and goals. To achieve the goal, members must fulfil their interdependent tasks within the stated time. Team collaboration often suggests that, while there is explicit leadership, the participants cooperate on an equal footing and will receive equal recognition. An example is a six-member team working together to develop a new marketing strategy in a month, with a defined set of resources. Team collaborations can also occur with external partners, but there is always a clear mandate and defined roles.

In community collaboration, there is a shared domain or area of interest, but the goal is more often focused on learning rather than on task. People share and build knowledge rather than complete projects. Members may go to their communities to help solve their problems by asking questions and getting advice, then taking that advice back home to implement in their teams. Membership may be bounded and explicit, but time periods are often open or ongoing. Membership is often on equal footing, but more experienced practitioners may have more status or power in the community. Reciprocity is within the group, but not always one to one ("I did this for you, now you do this for me"). An example might be a community of practice that is interested in the type of marketing mentioned in the team example above. A member of that team may come to her community and ask for examples of past projects.
Community collaborations may also give rise to more formalised team collaborations. As people get to know each other, they can identify good fits for team members and draw new talent into their teams.
Network collaboration steps beyond the relationship-centric nature of team and community collaboration. It is collaboration that starts with individual action and self-interest, which then accrues to the network as individuals contribute or seek something from the network. Membership and time-lines are open and unbounded. There are no explicit roles. Members most likely do not know all the other members. Power is distributed. This form of collaboration is driven by the advent of social media (tools that help us connect and interact online), ubiquitous internet connectivity and the ability to connect with diverse individuals across distance and time. It is a response to the overwhelming volume of information we are creating. It's impossible for an individual to cope on their own. So networks become mechanisms for knowledge and information capture, filtering and creation.
An example of network collaboration might be members of the team in the first example above bookmarking websites as they find them, using a shared or 'social bookmarking' tool. This benefits their team, and possibly their related communities of practice if they are also sharing bookmarks. But it also benefits the wider network of people interested in the topic. At the same time, team members may find other bookmarks left by network members relevant to their team work. This sort of network activity benefits the individual and a network of people reciprocally over time. The reciprocity connection is remote and undefined. You act in self-interest but provide a network-wide benefit.
 What types of collaboration have you found to be the most effective? Let me know with a comment.
From a White Paper by Shawn Callahan, Mark Schenk and Nancy White. 
Want more articles like this? Subscribe to our newsletter: