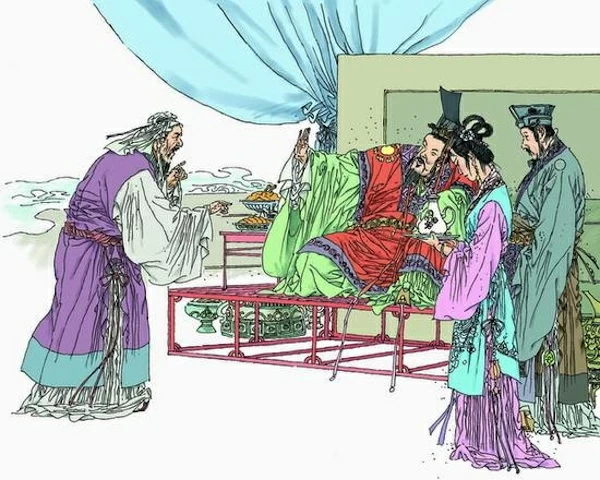 This post is by Darren Woolley, Founder of TrinityP3. With his background as analytical scientist and creative problem solver, Darren brings unique insights and learnings to the marketing process. He is considered a global thought leader on agency remuneration, search and selection and relationship optimisation.
My wife Cao She, recently shared the story from Chinese history about Bian Que, who established the basis of Chinese medicine as it is still practiced today. It got me thinking about the way we work with our clients.
The story is from the Spring and Autumn Period in China (about 770BC). King Wen of Wei asked the most famous doctor Bian Que "You and your two brothers are all very good at medicine, but who of the three of you is the best?"
Bian Que thought carefully and answered modestly "My eldest brother is the best, my second brother is the second best, and I am last".
King Wen was confused and said "If you are the least then why are you the most famous one?"
Bian Que answered "My eldest brother always cures people before the disease has a chance to attack. Therefore people do not appreciate he has cured them, so nobody realizes how good he is, except my family of course."
"My second brother can cure people when the disease has not become a serious problem, so people think he can only deal with very minor illnesses. Therefore he is only famous in our home town."
"I, on the other hand, only see patients once the disease has progressed and has become a life threatening illness. People can then see me perform surgery, so they all think I am the best because they believe I can perform miracles. That is why I am well known across the whole country".
Crisis Management
It got me thinking about the way we work with our clients. In the majority of cases, and especially the first time a marketer calls us, the marketer or the procurement team have hit an insurmountable problem – typically something like the agency has fired the client or the negotiation has failed or the production costs continue to be significantly over budget, all requiring immediate intervention and often some significant action – like Bian Que's surgery.

It is this situation which reinforces the perception that I am the 'Mr Wolf' for the marketing industry. We are engaged to assist in sorting out the resultant mess and to get things back on track.
Therapeutic and Preventative
But this is not the only work we do as increasingly marketers and especially those more enlightened procurement professionals are realising that rather than waiting for something to break, it is worthwhile looking for ways to improve and repair issues before they become much bigger issues. Typically this includes remuneration benchmarking and modelling, strategic supplier alignment and marketing process alignment, which are as much preventative as they are therapeutic.
The implementation here is rarely as disruptive or as difficult as the more interventionist processes required when addressing major issues with the marketing process or relationships.
Prevention Rather Than Cure
The biggest opportunity I see from this story is for marketers to embrace a more preventative approach to managing and optimising their marketing process and relationship management – this typically is relationship and collaboration management using either Evalu8ing or Hainsight, developing more aligned marketing processes with the Engagement Agreement process or Production Management – all preventative and collaborative in their approach and delivery.
I believe that many marketers think that the day-to-day process and management will simply look after itself and that any steps to manage this are only required when problems arise. The issue with this is that often many of these complex relationships and systems are riddled with problems and inefficiencies which do not become obvious until the system is under extreme stress and yet daily rob the organisation of budget and time.
If only more marketers and procurement people were less focused on how to spend the marketing budget or reduce the marketing budget to see that there is a powerful opportunity to make the whole process work more efficiently.
Until that day, like Bian Que, we become more famous for fixing the major issues faced by marketers than we do helping prevent them in the first place.
Want more articles like this? Subscribe to our newsletter: