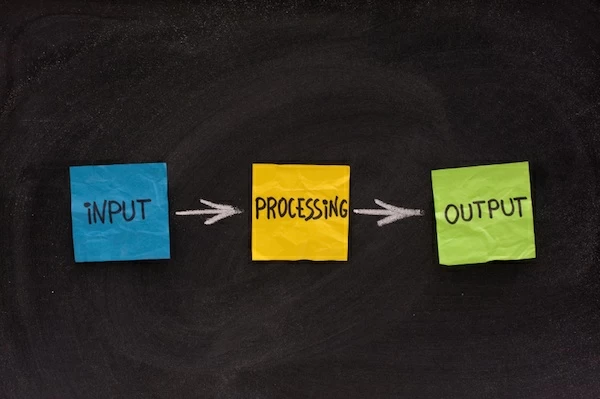 This post is by Paul Kent – a Senior Consultant at TrinityP3. Paul has over fifteen years experience in the media and advertising industry in both Europe and Australia. His career has spanned across both the agency and media side of the business giving him valuable insights into changing communications landscape.
So we have all accepted that digital is an integral part of our commercial landscape.
If you have not accepted this view then it may be time to put down the device in your hand and pick up that stone tablet next to you…
If you want to stick around perhaps a description would help – and what better source than the ultimate content curator – Wikipedia:
'A web content management system (web CMS) is a bundled or stand-alone application to create, manage, store and deploy content on Web pages. Web content includes text and embedded graphics, photos, video, audio, and code that displays content or interacts with the user. A web CMS may catalog and index content, select or assemble content at runtime, or deliver content to specific visitors in a requested way, such as other languages. Web CMSs usually allow client control over HTML-based content, files, documents, and web hosting plans based on the system depth and the niche it serves.'
So that is well and good but what is the best CMS system to use?
Depending on who your developer is will entirely dictate the answer to this question. It comes down to personal preference entirely. Get twenty developers in a room, sit-back, pour yourself a large one and let them debate for hours. Highly entertaining – if you like that sort of thing.
If you don't have time for light entertainment here is a quick summary of 5 of the most popular Open Source systems.
Ratings (1-5 with 5 being excellent) are based on overall capabilities for a beginning to intermediate user.

WordPress
With over 60 million users this is the Mac-Daddy thanks to its ease of use and quick installation. The core software (now at version 3.5.1) is built by volunteers – hence their positioning 'Wordpress is both free and priceless at the same time'.
Known as a bloggers best friend – as per its original purpose – the software has now evolved to include thousands of plugins and themes that can transform any site from a simple blog to a full e-commerce platform thanks to good page management features, media uploading and numerous features to assist in content management.
Like many Open Source systems, WordPress has often been of concern for the more security-minded who worry about the open access nature. This is largely unfounded.
WordPress is not just used by the stay-at-home blogger but has become a core component of the systems used by some of the giants of information and technology including Sony, Samsung, CNN and eBay. These guys are not known for their cavalier attitude to security.

Having said that, these companies and many others still primarily use it as a blogging platform – cue hysteria from some developers. Yes it is open source which means new add ons are being created all the time but this constant evolution means that some plugins may be become outdated and cease working.
Don't get me wrong – I love WordPress like a cute Labrador puppy that just wants to please…but… it does have its limitations when required to perform against other systems more specifically designed for enterprise driven needs.
Best Use: Blogging
Rating: 4.5
Review

Concrete5
A powerful CMS that also doubles up as a strong framework for the development of web apps. It is largely designed for non-programmers who want a static site – About, Contact etc. thanks to easy set-up and ability to inline edit very simply handling links, images and other 'blocks' brilliantly.
This is designed with the user in mind and it shows. With the minimum of tuition even the most hapless of users will be able to change content with the use of simple front-end editing.
For the more advanced the opportunity exists to code your own themes with HTML Javascript and CSS templates and convert, whilst the less code-savvy start with a theme and then override styles.
Tutorials are readily available with some of the video offerings particularly useful compared to other systems.
In terms of add ons Concrete5 can be seen as pricey and has been accused of lacking the depth of choice of other CMS's however this is changing at pace.
Although built from the ground up as a commercial CMS it has one of the fastest growing develop community's within Open Source CMS (although still smaller than many other platforms) as well as an actual support facility if forums cannot assist making it a good choice for beginners to intermediate levels.
Best Use: Community
Overall Rating: 4

Joomla!
Visit the Joomla site and you will see them claim of millions of users – no surprise given it is so customizable. It is a true heavyweight amongst CMS platforms and has a million module creators (yes you read that right). The problem with this abundance is finding one that suits your needs.
Joomla is perfect for developers looking for an extendable CMS with a lot of functionality. The basic product can provide a huge array of options thanks largely to the third-party extensions available.
In particular this is a platform worth considering if you are looking at incorporating memberships areas, forums, articles from external authors etc. giving you plenty of opportunity to set limits on time, length, author etc.
The basic stuff – colours, logos, themes etc. – is pretty easy to master however even the most seasoned developer needs some guidance once you start moving on from here.
However be warned that many of the smartest modules are not cheap if you do venture off of the range.
Should you get into trouble, as ever, the Joomla community is there to help – and what a friendly bunch they are…there is also a comprehensive admin section that is easy to use and there are a kaleidoscope of templates and styles, menu management tools and feeds so for this reason the likes of Citibank, MTV, Linux and Harvard use the system.
Best Use: Small/Medium Business.
Rating: 4
Review

Drupal
A close cousin in many ways to Joomla!,  in terms of purpose. It is another titan of the CMS world with enough modules to power almost any kind of site. These modules are (relatively) easy to customize and the majority of menus, sidebars and configurations can be changed without needing to change the theme.
Of course, reading between the lines, this means the basic system whilst easy to install is relatively bare bones – hence the need for so many modules in order to help build that kick-ass site that you have dreamed of.
Like those community-built sites listed above, Drupal has an active community to assist with problems and has even moved to hosting face-to-face Drupal events and forums.
This is probably necessary as the system can be intimidating given the volume of options and configurations on offer – there are over 6,000 modules – just don't even mention the 'creative/confusing' names for some functions… This is a system that justifies a developers salary.
If you can find them, there are so many modules to choose from that the system can be overwhelming, complicated and slow. Beware – as can be the case with other community-built systems – unfinished modules lurk in the depths.
Having said that, a major bonus of the community-built system is the sense of collaboration that ensures there is always someone on the various forums willing to assist with any issues making it a popular choice with some big boys like Universal Music and MIT.
Hey, anything that is good enough for the Mr Obama and the White House is good enough for me.
Best Use: Big Business
Rating: 3
Review

ModX
An Open Source PHP application framework that is feature rich and allows almost full customization using templates in regular HTML/CSS/JS this system has been gaining increasing popularity from a passionate and vocal community.
Its interface looks impressive and provides developers with a vast array of options for customization that can make other systems look like tin-pot dictators.
On top of this ModX minimizes the need for SEO expertise being built with this critical factor in mind without the need for additional plugins.
This is a system that is really built for those with strong development skills who enjoy complete control over the CM included an integrated blog and varied features. Many users enjoy the ease of navigation with the left hand side menu that pops open with pages as well as incorporation of the newest technologies that help 'future-proof' the site.
However, some developers have complained that the system can be difficult to use for the uninitiated – which given the relative lack of documentation – can be a number of people. Make the wrong move and you can step on a landmine that explodes everything. This is something to be wary of when handing control to a client that lacks ModX experience.
Unfortunately the forums can often be of little help with ModX contributors having an unfortunate reputation for arrogance when dealing with new users.
As one reviewer so eloquently wrote – 'if the caches fail it's like having the Sword of Damocles over your head; you are provided nothing but 'The White Screen of Death''…
Best Use: Tech Sites
Rating: 2.5
There are dozens of CMS systems to choose from depending on your requirements each has their own merits. For the vast majority of users WordPress is hard to go past – hence its popularity. Whilst it was designed as a blogging platform, it has evolved to become so much more. Whilst it can frustrate with its lack of flexibility on occasion, it is a system that all but holds your hand through each step – think of it as a 'Benign Dictator'.
At the other end of the spectrum stands ModX that is a wonderful CMS system for those familiar with its capabilities but given its unforgiving nature it is not to be used for 'P-Platers'.
Concrete5 is a great platform for developers and agencies working across a wide variety of clients as it is easy to use and once all of the addons are incorporated can really let you play to your hearts content.
Joomla! Is a thinker – it has great depth. Many users only skim the surface of its capabilities and can get frustrated with weeks of work and a sense of frustration however those who have broken through the pain barrier describe a developers nirvana.
Drupal really starts to move towards the bigger end of town and lends itself nicely to construction of bigger more complex sites thanks to impressive scalability without some of the barriers of ModX.
I encourage you to research as much as possible before making your final decision. Even the most cursory investigation will find a cross-section of views about every system so maybe the best advice is to try a few on for size and see which fits best.
Let me know which CMS you favour and why by leaving a comment.
Want more articles like this? Subscribe to our newsletter: