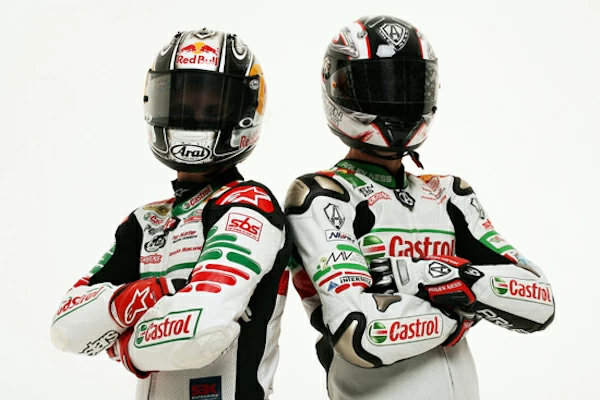 This post is by David Little, who has been working in Procurement Category Management for 12 years within FMCG, Telecoms and Consulting. He has a special interest in Marketing categories, Procurement Leadership and helping others develop their Procurement skills.
This article covers the sponsorship of sports teams, tournaments, events and not TV sponsorships (adverts), charities (CSR related) or 'ambassadors'.
Embracing the 'value over cost reduction' agenda, helping measure ROI for sponsorship properties and demonstrating it to senior stakeholders as an alternative to other media should be a priority.
It would be easy to start this article by saying "buy something that will be worth a lot more in the near future"; but let's leave the clairvoyant role to the sponsorship managers and budget holders out there.
The question, "Is it a consumer fit?" is an important criterion in choosing sponsorship properties but I've also assumed your marketing/sponsorship colleagues know this already, but you should be familiar with this as it affects issues like co-branding (below).
1. Sponsorship is an investment
Sponsorship is not an opportunity for showing off; the days of 'brand slapping' should be over, and you and your marketing colleagues should be setting brand measures to help compare sponsorship ROI criteria with conventional channels like, say, print.
2. The sponsorship cost is just the start
Activate, activate, activate! Your sponsorship is meaningless unless you have budget – a whole lot more budget as it happens – to leverage more visibility of the combined brands after the acquisition fees are paid.

TrinityP3's 'magic ratio' is 1 part acquisition fees to a minimum of 2.5 parts activation activity like PR, promotions, co-branded advertising etc. If your marketing colleagues aren't spending accordingly they aren't reaping the value they should from the property. Planned budgets should be looked into and questioned before any potential partners are approached.
3. Define the value of the sponsorship
Not "what does it cost?", but "what is it worth?"
You will probably need a media or sponsorship consultant's help in this area, especially in benchmarking industry measurements of value. Evaluate it regularly too: if you have a long-term property, evaluate the potential consumers who are viewing the brand.
4. Make sure you shop around and negotiate
Good negotiators shop around first. For such an emotional purchase, it's easy to pay over the odds. A good negotiator will be cool-headed enough to have created alternative options, and a good Procurement professional should be able to diffuse the 'must-have-at-any-price' feelings from the situation. My favourite author on this subject is Herb Cohen.
When you do get to negotiation, give it structure. How do you know you got a good price? Clue: the answer isn't "it was within budget" or (my favourite), "it was lower than their first offer". Procurement's role here is to use win-win methodology (MDO, LAA and BATNA, from 'Getting to Yes' by Fisher and Ury), to list success criteria (such as sponsorship properties, price, payment structure, branding visibility, duration, access to talent, category protection etc.). You are there to give structure only however, and it's your marketing/sponsorship colleagues whom you should engage to populate this model – it'll probably be hard work, but don't slouch.
Create a tight, empowered negotiating team with clear roles – agree this with senior stakeholders, as well as what they themselves should and shouldn't do.
It's not a bargain if you don't need it. Classify the areas of sponsorship property using 'need to have', 'nice to have' and 'don't need' columns, and only take the areas you can activate.
Look at what you offer them apart from the fees: co-branding, consumer promotions (like competitions) and access to new sales channels are examples. If you are reaching the demographic in a way they couldn't without your help, then put a value on it and sell it in!
5. Define whom the sponsorship is benefiting
Distinguish sales incentives from brand-activated sponsorships and you'll find Marketing may be paying for something your Sales Director should. This is more a question of the wrong budget, of course, but we Procurement people hate spend in the wrong pot – it ruins our analysis!
6. Put business before pleasure
Corporate hospitality: this area is a minefield of stakeholder confrontation. It's what company employees normally associate with a corporate sponsorship, and you need your sponsorship stakeholder's support in getting the company to understand that unless you're going to be entertaining big customers (Sales activity) you could be paying for an expensive jolly.
7. Ensure you protect your investment
Get protected: if you've ever been a 'Gold Sponsor' and found out later that a whole new layer of 'Platinum Sponsors' has appeared above you, then you'll know what I'm getting at.
Having too many other brands in the mix can also mean clutter. There are 2 main areas to look at:
Brand visibility: find out where and when your brand appears, how often, how big, and if you're paying extra for production. It's great to have your logo emblazoned on your favourite sports team's pitch, but if you pay an extra $20k for painting it, it may not seem as much fun.
Product category exclusivity: if you don't want your competitors encroaching on your territory, you should agree that you are 'official leisure footwear partner' or 'official caffeinated soft drink provider' and no one else.
8. Get proof of the value up front
Help your colleagues challenge the sponsorship owner to demonstrate the value of their property in these areas: brand equity, programme advertising, ticket logos, pitch/court logos, adverts and logo visibility in media, face value of tickets and hospitality, PR mentions, new distribution channels (like spectators having access to your product or promo staff on site) and what reports you will receive. A good partner will be pro-active in doing this.
9. Make sure it is all clearly in writing
Procurement can contribute value by giving the contract structure. Like any other categories, you and your legal counsel will be relied upon for specialist knowledge on areas such as: payments terms, performance criteria (KPIs), contract duration and renegotiation criteria, damages, jurisdiction etc.
10. Measure, manage and maximise
Before the sponsorship starts to roll out make sure you have in place the agreed measures of success and failure. Manage the process of collecting the correct data required to assess the impact of the sponsorship and then maximise the lessons from the sponsorship. There is no excuse for making the same mistakes over and over again.
Procurement can play an important role in this often unstructured component of marketing expenditure. By applying the disciplines outlined here, Procurement can become a partner with Marketing, Sales and Corporate Affairs to make this area of investment an addressable and valuable business building opportunity rather than simply a very public black hole in the budget.
Good luck and have fun!
Want more articles like this? Subscribe to our newsletter: