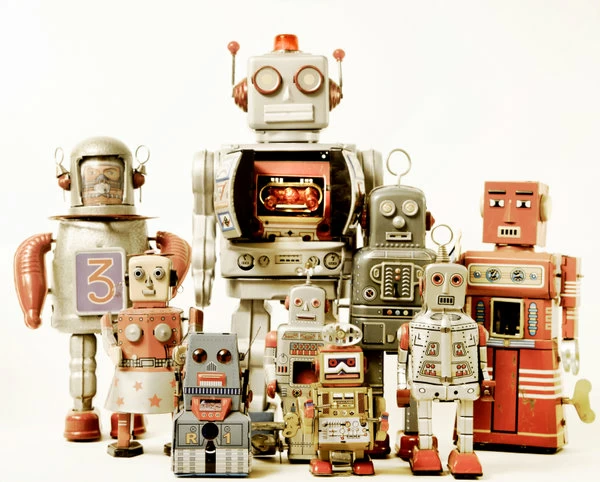 This post is by Mike Morgan, Founder and Director of High Profile Enterprises and Content Director for TrinityP3. Mike has been collaborating with TrinityP3 on a Content Marketing, SEO and Social Media strategy since early 2011. 
Technology has made marketing very targeted and very measurable.
Now you know exactly how well your various digital campaigns are tracking with up to the minute reports on social media growth, website traffic and views of your ads/videos on YouTube.
Or do you?
In this post I am going to "out" a few of the more sneaky tricks your agency might be using and offer ways to test to see whether they are being straight with you or whether they prefer smoke and mirrors.
Faking Twitter followers
If you have been on Twitter for any length of time you would have had multiple offers of "1000s of Twitter followers" in exchange for a small sum – usually via Direct messages.
And if you know what you are doing you will have ignored these spam offers and you might have even blocked the user or reported them for spam.
It has been proven over and over again that fake followers, robotic accounts, spam Twitter accounts bring no real benefit to any social media strategy. These followers do not interact. They do not become customers or clients. They do not help with reach or amplification of your message. They do not become advocates or collaborators.
So why is there a market for this deceptive practice?
And how can you tell if your agency is faking your follower count?
Why would someone buy fake followers?
There is a common misconception that social media influence and authority is directly related to the number of followers, Likes or connections you have.
Let's say you are influential in business in the "off-line" world. And you are just getting started with your social media presence.
It doesn't look that great to only have a few followers does it?
This is where the temptation can sometimes come into play.
If I buy my first thousand followers at least I won't be seen to be a novice
And self-appointed social media experts often push this to the limit. It is not unusual to see people who have no real online or offline profile with hundreds of thousands of followers.
Darren Woolley spoke previously of measuring whether self-proclaimed social media experts are really experts in this very popular post. It was interesting to see that many comments took exception to one aspect – social influence measurement tools such as Klout.
It seems that people are a little uneasy about having their influence measured based on their social media authority.
But, that is a topic for another post.
Advertising agencies faking the numbers
Shock, horror! Who would have thought?

And I am certainly not saying that every agency is guilty of faking the numbers but from what I have seen it is way more common than it should be.
Is one of your reported metrics an increase in Twitter followers?
Is it an increase in Facebook Likes?
Is it the number of views of your ad or video on YouTube?
Is it impressions or hits?
Is it website visitors?
Unfortunately all of these can be manipulated. However, there are online tools to measure almost anything. And if they don't yet exist you can guarantee that someone is working away to make them a reality.
How to check for fake Twitter followers
I'll address each one of these starting with Twitter followers. As I said at the start there is a good market and many sellers of fake Twitter followers.
There is a very simple way to tell if your agency is guilty of this. And you can also check any competitors for shonky practice as well.
Social Bakers has a great tool that will tell you what percentage of your following is fake or inactive.
As an example I ran the TrinityP3 Twitter account through this tool. TrinityP3 has 14,645 followers. This is the result.

3% inactive is fine as people do stop using Twitter. 1% suspicious is a very good number.
Couldn't resist running my Twitter account through as well. 34,561 followers – lots of these have got to be fake right?

2% suspicious. What is also very useful about this is this tool identifies what the suspicious accounts are. Unsurprisingly, a new account that retweets something of mine every day at least once shows up.
I check out the website link on their Twitter profile and guess what?
This site sells:
Twitter followers
Instagram followers
Facebook Likes
YouTube views
Retweets
Instagram Likes
Facebook shares
YouTube subscribers
The testimonials are hilarious too. Try this one:
While most agencies cave in to pressure to use short term tactics for quick-but-short-lasting results, this is one company that understands the importance of long term, principle-based strategies. Jack Harper
Say what?
Sometimes the first tool misses a specific type of fake follower. So, if you are still not sure whether you are getting the right information try this tool as well. Surprisingly, the results can be quite different. (TrinityP3 got 1% fake with this tool but the percentage of inactive accounts were higher)
You can also use these tools to check out that person you know who suddenly seems to have a large following despite them following very few people.
How to check for fake Facebook Likes
This one is a bit more difficult to measure (the tool that someone will be working on right now I'm sure).
Probably the biggest indication of cheating is in the insights Facebook provides.
Go to the People section and click the arrow that takes you to insights. This is what it will look like:

What you are looking for here is the most engaged city. Is it relevant to where the business is positioned geographically or are most people from a country that speaks a different language?
It is fairly difficult to use "People talking about" as a measure as Boosted posts will always get a big lift in visibility and interaction. Yes, Facebook is a paid advertising platform.
Website visitors, hits, impressions and other lies
If I had a dollar for every time I saw inflated reporting of website data…
There are a number of ways to influence website traffic reporting. Content management systems that report hits (and sometimes call these visitors or unique visitors) often include visits by robots.
Robots are continually scouring the web and Googlebot alone may visit your site hundreds of times a day if it is a large site with lots of fresh content.
Google Analytics is pretty good at filtering out bot traffic but some software generated traffic still gets through.
What is more insidious is the deliberate use of software to generate visits. Again there is a plethora of "buy website visits" scams and "free website traffic" schemes available that are found with a simple search.
Like this one:
x is the #1 tool for generating more traffic on your website from all around the world
Does this extra traffic help?
If the popularity signals were actually generated by real human visitors from multiple IP addresses and this coincided with other popular brand signals – social media, brand presence, high quality links, media mentions – then high traffic is useful.
If it is generated by robot visits which typically stay for 0:00 seconds and bounce then you are really wasting your time.
In your analytics reports don't just focus on Sessions and Users (visitors and unique visitors).
Traffic sources, time on site, number of pages viewed, most popular content, locations, and technology will all give you an indication of whether someone is trying to pull the wool over your eyes.
A common practice for faking YouTube views
Has your agency ever stated that they regularly create videos that go viral on YouTube?
Does their track record tend to indicate that almost all their work generates hundreds of thousands of views?
Well, I am going to call out a common manipulative practice using captcha forms.
There are a large number of tools online that need users to fill out a captcha form to eliminate software driven spam.
These tools are used thousands of times every day by thousands of different people.
The example I will use is a tool called Pingler.
This tool has a legitimate use and is used to notify multiple search engines when new content is published. Kind of like a tap on the shoulder – "Hey, we have just published something. When you get a minute can you pop over and check it out?"
The original captcha would have distorted letters and numbers to fool the machines.
However, Pingler and many other tools with captchas are now being paid to run YouTube videos. The way it works is that the video plays and after 6 seconds the captcha phrase appears. This means that the tool user has to watch enough of the video to register as a legitimate view.
This is how it looks:

Let's say this ad has been placed on 10 of these tools and each one generates a couple of thousand views per day. It doesn't take long to get the numbers up as you can see here.
Something else is wrong with this picture – 120,000 views and only 7 Likes? And I wonder how many of these came from agency personnel?
So how can you tell if your agency is using this sneaky trick?
Simple! Go to your YouTube page and go to Analytics then to Views. Click on the title of the video you are analysing.
This is what you will see:

What you are looking for here is average view duration on the right. In this case (a popular TrinityP3 video) people from the US spent slightly longer than viewers from the UK but all view times relate closely to the full length of the video (4:19).
In the example from Pingler where 120,000 views have been generated mainly from manipulation you would probably find the average duration to be closer to 6 seconds.
So, there you have it.
Not all agencies are honest with their tactics. There are a number of ways that they could be manipulating the numbers and this post has discussed a few of them.
If you have any doubts about the validity of the work your agency is doing run these simple tests.
You might be surprised by the outcome.
Want more articles like this? Subscribe to our newsletter: