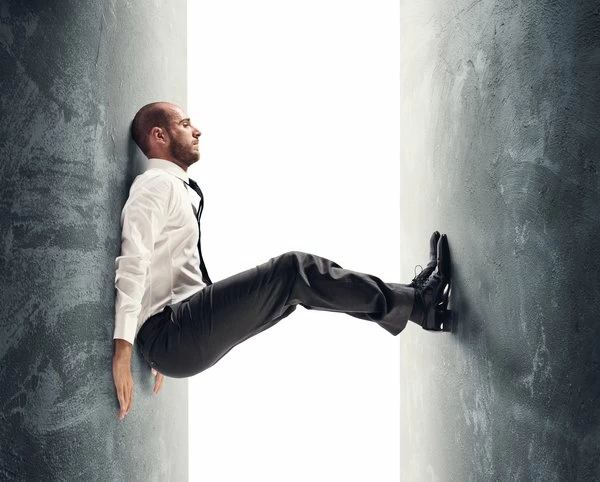 This post is by Darren Woolley, Founder of TrinityP3. With his background as analytical scientist and creative problem solver, Darren brings unique insights and learnings to the marketing process. He is considered a global thought leader on agency remuneration, search and selection and relationship optimisation.
The news last week concerning MediaCom and two of its clients is a sorry day for the whole industry. What can be seen is an inevitable consequence of the market trends from advertisers putting pressure on agencies to do more with less and less, and agencies and their holding company groups to report improved profitability to their shareholders.
The industry is under pressure
Trapped in the middle of these industry trends are people like you and me who are just trying to do their job. While there is no excuse for acting unlawfully or unethically, the fact is that when people are under pressure to meet unrealistic expectations it is often ethics that end up being compromised and the consequence is a loss of trust and integrity in the relationship and the process.
Only the week before at the AANA AGM, Dr Simon Longstaff AO, Executive Director of the St James Ethics Centre, addressed this issue when he recounted working with people in war zones facing many ethical dilemmas and how they were able to work through these issues to achieve a resolution. How much more challenging is war than marketing?
While we may never know the actual mechanisms of what has occurred here, it is worthwhile to reflect the impact the opposing pressures have on the individuals at the centre of the client / agency relationship.
We cannot forget that it is a relationship and often a very personal one and that it is not between brands or companies or organisations, but it is ultimately delivered and managed and maintained by people.
The 'Race to Zero' creating a commodity buyers market
The first pressure is the 'Race to Zero', which we have commented on and discussed publicly as recently as the SAGE (Secrets of Agency Excellence) in Sydney last month. There has been a sustained and downward pressure on agency fees and ultimately margins and profits since the Global Financial Crisis of 2007 / 2008.
This pressure has met with little resistance from the agencies, as it is a highly competitive market with far too many agencies competing for far too little revenue. This, combined with the divergence of specialist disciplines, converging into all agencies now offering digital, 'full service' integrated capabilities, means that there is little distinction between agencies making it a commodity buyers market.
To make matters worse, this is occurring at a time when advertisers have access to greater amounts of performance data than ever before and are demanding a greater level of performance accountability from their agencies, just as they are under the same pressure to be accountable for results within their organisations.
A constant drive for profit increases
The counter-pressure, especially amongst the publicly listed agencies and their holding companies, is the constant drive for profit increases to appease the shareholders and investors. At reporting time we see the holding companies announcing modest increases in profits at best.
But considering in many markets, including the high growth markets, the pressure on cost means that while revenue may increase, profit margins are often compromised, it is difficult to see how they can sustain this profit reporting.
This pressure is applied down the line from the holding company level to the individual agency networks at a global, regional and local market level. There is a huge inducement to deliver, with big financial incentives, and the promise of fame, glory and promotion to London, New York and beyond, for those who deliver at any cost and a significant career reduction for those who do not.
At an agency office level we are regularly told that CEOs are required to cut costs, freeze head count even after a new business win, have staff working long, unpaid overtime, to meet the management expectations.
In Asia we saw a member of staff die from over work, causing one agency to close the office each night to stop this practice. But perhaps they just drive the work home and save on their electricity costs.
In the middle of all this and at the pointy end of the client / agency relationship are people. Professionals wanting to do a great job, and be recognised and rewarded for their efforts. They are working long hours. Forgoing pay increases as agency budgets are frozen.
Under pressure to deliver results to exceed the client's expectations. Meet the expectations of their boss, their boss's boss and their boss's boss's boss. And while we cannot condone unethical or illegal behaviour, we can understand why it may happen in these circumstances.
How do we make sure it does not happen again?
What we have to decide now is how we deal with it. How do we make sure it does not happen again? It is a sorry day for the industry because this is evidence that the system has reached breaking point. People have broken their responsibilities to each other. Trust is broken and the integrity of us all is called into question.
Rather than a witch hunt, which only punishes those in the middle, it would be best that we try to understand what caused this and start to address the issues that compromise the ethics of all involved.
If some good comes of this, it will be that we all – agencies, marketing, advertisers, media, procurement and yes, consultants – all work to find ways to make the whole process more sustainable, based on the value each party contributes, rather than simply reducing it to its most basic form. Because if nothing changes then nothing will improve.
This article first appeared in CMO on December 12, 2014.
Want more articles like this? Subscribe to our newsletter: