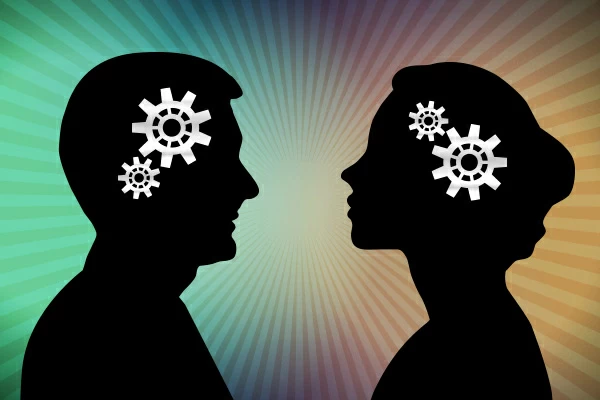 This post is by Bec Brideson, Founder and Executive Creative Director of Venus Communications. Bec is a 'Marketing to Women' expert, and is in the 0.5% of female Creative Directors that start agencies. 
In case you missed the last decade, women control over 80% of discretionary spending and are the world's fastest growing consumer economy. Last year they were predicted to be worth $28 trillion dollars.
From Boston Consulting Group to Ernst and Young there are plenty of studies and recommendations about the ways in which businesses need to adapt and change to usher in this new era.
And here's a hint, you cannot hang on to the methodologies or days of Mad Men because the female revolution is coming on strong. Women are more fussy, nuanced consumers than men, so it's time to meet them on their terms.
So, is your agency really connecting with the largest, wealthiest target in the world?
Do they actually practice marketing to women? Or just pay it a bit of glossy pink lip service.
Since the early 2000's, when the first dedicated marketing-to-women texts were appearing, the science and psychology of connecting with women has been developing at pace.
The discipline of marketing to women
An ever-deepening knowledge and set of principles has been derived over time in the discipline of marketing-to-women.
Most agencies today acknowledge the importance of female audiences and claim they "get women", but apparently they are still using the same gender neutral tools and methodology as they were back in the old days of celluloid film and bromide machines.
The sciences of anthropology, biology and psychology all accept that the male and female brains, emotions and core motivations are fundamentally different.
Head out to any movie theatre on a Saturday night and observe that the same species queuing for the action-thriller genres are the same species that choose the bathroom amenities with the little stick figure wearing the square pants, not the A-line dress.
Men and women are as different buy-ologically as they are biologically
Yet, agency planning departments still lump them all into the one account planning department, using the same one-size-fits-all tools in hopeful denial that they will deliver fresh insights with the female species.
By and large most agencies today simply do not offer any planning or insight tools tailored specifically for the female gender.
So before you do go looking to gain those extra share points from the world's fastest growing economy – the female economy… ask your agency partners this:
Do your planning tools specifically address gender differences? How?
Do you engage research partners with gender segmentation expertise and methodologies?
Do you have a process for addressing female audience sensibilities in the creative process? From brief throughout the journey to the end product?
Does your agency understand the difference between the "gender debate, workforce diversity" versus the valuable and lucrative business case for connecting with more female customers? These are two really different subjects. Having more women in account service departments is nice, but it is only window dressing without a real and dedicated methodology for marketing to women.
Companies who do not dedicate effort, energy and resource to meet this market will invariably suffer the consequences.
Women will vote with their wallets. And if you're not connecting and communicating with women, they'll find the brands that are and weed out those who didn't think they needed to change with the times.
To find our how TrinityP3 Marketing Management Consultants can help you further with this, click here.
Want more articles like this? Subscribe to our newsletter: