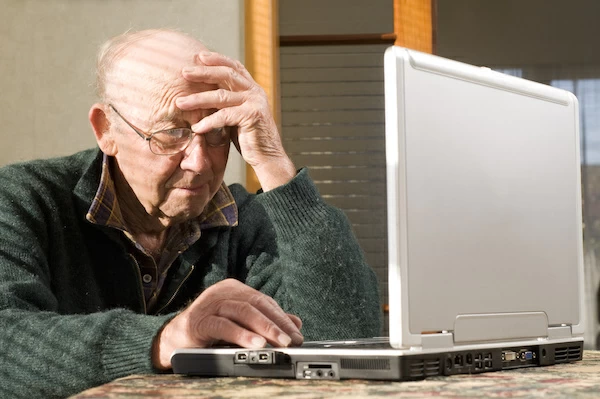 This post is by Darren Woolley, Founder and Global CEO of TrinityP3. With his background as analytical scientist and creative problem solver, Darren brings unique insights and learnings to the marketing process. He is considered a global thought leader on agency remuneration, search and selection and relationship optimisation.
Since 2003 when we undertook our first pitch management project for an advertiser, we have been investing heavily in building our resources, both human and online. Today we have our TrinityP3 Agency Register and Ad Cost Checker databases that contain the extensive details of more than 2000 agencies and a database of agency remuneration benchmarks from more than 20 markets and growing.
More than a decade ago the market was much simpler. Digital was relatively new and Facebook had less than one million users. We were lucky we could build and develop our methodology, working with our clients to develop more robust and proven techniques and methodologies.
Marketing and advertising have become increasingly complex
It is fair to say we were very much a Process Consultancy with a clear view of what would be required to add Rocket Science to our offering. And it was clear that it was not just because we wanted it, but because the industry needed it.
Marketing and advertising have become increasingly complex. The pace of change, driven by technology, means that the process for selecting and managing a roster of agencies also needs to change.
I believe if we were starting now we would struggle to keep up-to-date and relevant, especially in areas such as digital media, data analytics and technology. But increasingly this is across all aspects of marketing. I can only imagine how the traditional 'Grey Hair" consultants would cope with these topics based on their industry experience from a time when this technology did not exist.
It got me thinking about the journey we have come from in the area of agency roster selection and management. The transition from Process Consultants to offering our clients Rocket Science in this area. (Not enough grey hair as yet for that designation, although there are a few Grey Haired Consultants that clearly take to the bottle of dye).
Types of consultant offers based on the current market
Here are my thoughts on what each type of consultant offers based on the current market.
| | | | |
| --- | --- | --- | --- |
|   | Process | Grey Hair | Rocket Science |
| Market Knowledge | Has a process of finding agencies as required | Relies on their own experience and knowledge of the market place based on personal experience | Demonstrable resource and methodology for capturing agency information and a defined process for staying up-to-date |
| Expertise | Expertise in managing a pitch or tender process, but will not always have personal experience in the discipline being tendered | Relies on their general industry knowledge but increasingly does not have the experience in technology | Has resources with expertise across the various disciplines and specifically for the discipline required by the client |
| Management Approach | Focuses on the process | Focuses on advisory | Focuses on the total process including roster alignment, search and selection, sustainable remuneration and performance optimisation |
| Methodology | Has knowledge of a number of processes and is focused on the process more than the outcome | Will usually have one preferred methodology or be willing to go with what ever process you suggest | Will have a range of methodologies and provide advice on the appropriate methodology to achieve your specific objectives. |
| Capabilities | Primarily offers project management service. Other capabilities are usually outsourced | One man band offering advice across all areas required | Offers a full range of services across a team of people:- Project management, Strategic insights, Subject matter experts |
| Remuneration | Usually hourly rates | Usually hourly rates or project fees | Project fees |
| Human Resources | Can be a one person operation or a team focused on process management | Often only a one or two person operation offering general advice | Has a team of specialist and subject matter experts and project managers who are able to guarantee delivery of the project on time and budget |
| Benchmarking | Has a detailed Excel spreadsheet approach to capturing agency data and will benchmark one agency against another | Relies on their personal experience and benchmarks agency remuneration on personal experience and gut feel | Will have an extensive and demonstrable database and proven robust and reproducible methodology. Also has an extensive knowledge of agency remuneration models and trends |
| Credibility | Often has a low profile in the industry | Is known in the industry because of their career | Is known as a thought leader in the industry |
| Cost / Value | Medium cost, represents value where the advertiser is lacking, project management resources | Low cost, represents good value where you need additional market knowledge | High cost, represents very good value for where the outcome is critical. Provides detailed and specific outcomes |
A higher level of Process Management Consulting
My experience has been that the increasing number of procurement professionals in the marketing category brings a higher level of Process Management Consulting. No matter if they are internal or external, procurement brings process rigour to the search and selection process.
Deciding what type of consultant or assistance is up to the needs of the advertiser. This will be determined by the desired outcome and the current situation. Of course it is possible for an advertiser to manage the process without any assistance.
But with the increased complexity in the agency market and in the requirements of the marketing strategy, then increasingly it is  likely advertisers will require assistance. And when that happens the ultimate result will depend on the choices they make.
To find our how TrinityP3 Marketing Management Consultants can help you further with this, click here.
Want more articles like this? Subscribe to our newsletter: