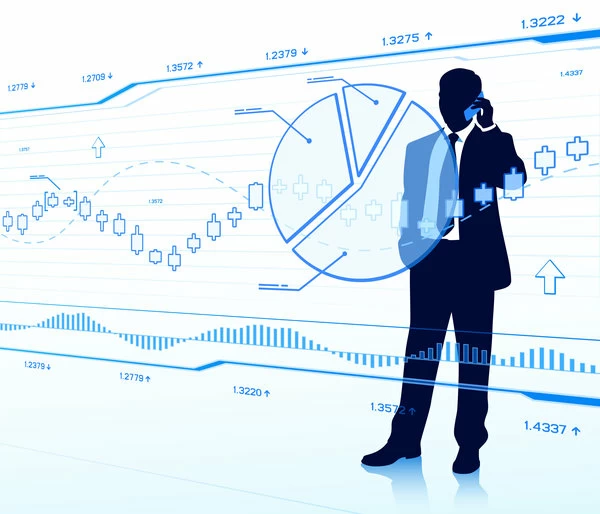 This post is by Anton Buchner, a senior consultant with TrinityP3. Anton is a lateral and innovative thinker with a passion for refocusing business teams and strategies; creating visionary, data driven communication plans; and making sense of a more complex digital marketing environment.
This post follows on from Part 1: The Death of the IT and Marketing Divide , where I looked at the challenges that Marketers (CMOs) and IT Managers (CIOs) are facing due to the technology revolution, and Part 2: Smarketing – The Death of the Marketing and Sales Divide, which focused on the need to align Marketing and Sales.
'Data scientist' is this year's hottest job, according to job site Glassdor.com.
Tech companies like Amazon, LinkedIn and Uber, along with traditional marketing companies and organisations such as the NSW Government with their Data Analytics Centre (DAC), are all hiring data scientists to help make sense of the mass of data being captured by their digital platforms.
With the change in product analytics, user engagement modeling, lifetime value analysis, dashboards, location based models, pricing and communications testing, these companies and organisations all know the power of working with structured and unstructured data.
However, many companies have been slow to adapt.
No standards for data analytics
It's not just due to the fear of the unknown, or lack of knowledge, I believe it's mainly because there are no standards.  
When you look at the market, there is no standard training for understanding 'Big Data' analytics techniques or developing data-driven marketing strategies through structured data analytics, or the science of analysing large data sets of unstructured data.
Hence everyone talks about it, and like me, end up having his/her own spin on the meaning and approach. All of which vary radically depending whether you're talking about a B2B/B2C (business to business/business to consumer) or B2B2C (business to business to consumer) model .
From the Marketing leaders that I work with, it feels like chaos when it comes to analytics discussion, automation technology, platforms, research, measurement etc.
And from the Analytics leaders that I work with there are methodological differences, people blinkered by specific techniques, and interesting problems being solved that end up being in fact the wrong problems to chase – 'the perfect answer to the wrong question'.
So does Chaos Theory really prevail in marketing today? Is there an order in the chaos to be found?
Well, like the 'butterfly effect', lets flap our analytics wings and see what happens.
Delving into the problem
There is a divide facing marketers when it comes to business wide analytics versus marketing analytics.
Business wide analytics involves analysing operational data from corporate and enterprise systems. However it also now includes the Internet of Things (IoT) – with sensor and tracking data from a plethora of products and devices. Business analytics involves supply chain, credit, logistics, HR etc, all of which impact business performance.
Whereas Marketing analytics is more narrowly focused on measuring and analyzing marketing performance. However not all marketing efforts are quantifiable and therefore marketing analytics may not always deliver the complete picture demanded by the C-Suite. 
As a result, analytics resources appear in a wide variety of functional areas across organisations.
There are analytics resources with Digital & E-commerce Teams.
There are analytics resources within Mobile and Innovation hubs.
There are analytics resources within Product Teams.
There are analytics resources within Contact Centres.
There are analytics resources within Corporate departments.
As well as stand alone Data and Analytics teams, who in many cases compete and conflict with the Marketer's needs. Although, to overcome this we've seen the rise of the Chief Customer Officer (CCO) – where businesses establish strong processes with analytics and marketing reporting into the CCO.
We've also seen financial services, risk management and health insurance industries focus more and more on actuaries. Whilst focus on the financial health, predictive analytics and business forecasts is critical, this often lacks a focus on customer experience and sustainable customer value.
By definition actuaries tend to lead businesses towards operational excellence through business intelligence rather than the notion of thought leadership around the customer and consumer advocacy.
BAU versus new horizon
Talking with Yorgos Moschovis, Director Data and Audience Insights at Fairfax Media, analytics goals and KPIs are also impacted by BAU activity within an existing business model, versus exploring non-core, new horizon products/services.  
Within BAU activity, analytics can be used to optimise activity and drive productivity improvement. In short, testing and tweaking channel activity, pricing, offers, content etc within the confines of an existing business model to achieve greater business growth.
From the marketer's perspective this relies on having historical data on prospects, customers, brand health etc as benchmarks to improve.
Yet with new horizon activity, there is no historical data. So there are no existing customers to analyse. Analytics needs to be predictive. And scenarios are projected as 'best / worst' case.
Both paths have very different goals and KPIs, so by this angle it is very difficult to have all analytics resources aligned with Marketing.
However as Yorgos says, "the onus should be on management and not the practitioners. Resources can sit within a specialist division as well as being deployed throughout other discipline teams to allow flexibility, but there is a need for greater governance involving coordination of activity, and an alignment of methodologies, along with standardised data and data sources."
From Yorgos' perspective "it's bloody difficult to create a standard in a B2B2C model, but there needs to be a logical trunk." Meaning there needs to be a central agreed direction rather than splinter activity in a market which has wide ranging definitions of visits, visitors, device use, content engagement and needs-based consumption.
Stop and identify
I wonder where analytics resources sit within your organisation? And whether all their roles have been clearly defined and logically harnessed to drive your business forward effectively?
As you'll also discover different managers have done the hiring. Hence they have applied their own take on analytics and built teams around them to protect their patch based on their own knowledge and particular skill-sets identified.
So it's important to understand your current state in terms of resources, capability and management approach.
Inconsistent training ground
And when you identify the skillset that each analytics team member has, you'll realise that they have either learned on the job, or come out of Universities and associations with inconsistent training.
For example, ADMA offers a variety of courses including "Digital Analytics for Marketers". With learning outcomes that "define the metrics framework" and "effectively incorporate analytics into the planning process" and content built around "finding and developing the right data".
Oxford College of Marketing (Metrics and Analytics) focuses on moving marketers "from 'blind' metrics to becoming more intelligent about acquisition, retention and value".
UTS offers a breadth of courses for managers, data analysts, and data scientists covering machine learning, advanced data analytics, data mining, data visualization, probability and statistics and more.
Macquarie University offers a Bachelor of Business Analytics that covers quantitative and qualitative skills, computing and business training.
And the list goes on.
There are simply no standards.
Potential solutions
So is there a solution?
Well, like mechanics, and many other service providers, we could introduce the 10-point checklist, but I somehow doubt this will solve it.
We could create guidelines with Government and corporate collaboration. And pigs might fly.
Or we could start from the front line and create a groundswell.
This involves Marketers sitting down with all analytics resources within their organisation and aligning their definitions and terminology, establishing common language and then agreeing protocols for data capture and usage.
This involves education on both sides.
Analytics teams need to understand what marketing is trying to achieve and ensure that the right problems are being answered.
And marketing teams need to improve their knowledge and understand why the analytics techniques being used will deliver the answer. And at least challenge whether new approaches should be used.
Once this base has been defined, Marketers and divisional managers can prioritise and agree what analysis is required for business success. And agree whether its BAU or new horizon.
And most importantly, prevent teams heading down rabbit warrens of 'interesting problems' versus focusing on the right questions and delivering business growth.
Ahhhh, order in chaos!
Sounds simple?
Well it should be. However in reality it's complex – but not insurmountable.
It's a matter of overcoming divisional interest and looking across the organisation as a team of talent.
This involves a transformation of the marketing scope from brand to customer. In doing so, key opportunity areas are identified, prioritised and then focused on as a collective.
Progressive leaders realise this and are taking action. And a good example is at Virgin Mobile.
Virgin Mobile's Analytics, Sales, Branded Communications and Marketing Teams have been instrumental in working together and using analytics to uncover insights around customer pain points, churn factors, and network opportunities, as well as delivering an improved customer experience across service channels.
According to Andrew Galleozzie, Senior Manager, Virgin Mobile Insights, "Executive leadership team meetings have now become objective and outcome driven rather than a rear view mirror look at results and analytics presentations on historical activity."
This has allowed Virgin Mobile's teams to become far more proactive versus reactive. And it's paying off.  
In talking with Andrew, he also highlighted, "(that) we used to get a lot of comments in our Net Promoter Score (NPS) customer survey. Customers were saying they were sick of getting offers that were irrelevant to them. They were saying that we (at Virgin Mobile) had all their data and should be able to send highly relevant deals and offers.
So we put a stake in the ground and acted on it. Whilst the Telco market is highly dynamic, we have been using analytics to unearth real insights that our Marketing and Communications Teams can act on – all the way down to hyper local area marketing initiatives."
TrinityP3 played a role in helping align Virgin Mobile's departments after a call from their CEO, David Scribner, last year.
"We engaged Trinity P3 to help get our customer management back 'on-track'. Although we pride ourselves on being customer-centric we had slipped into a silo-based view of all the customer touch points. TrinityP3 was engaged to help us with best practice agency support, internal working arrangements and end-to-end customer management. The process gave us the perfect opportunity to pause and then refresh our go-to-market strategies. Trinity P3 were instrumental in pulling together all the internal and external parties and coaching us to a best practice outcome that was fit for our purpose. Throughout the process Trinity P3 demonstrated their broad knowledge, leadership and critical planning ability"
Do you feel strongly about divides within your organisation? Are you a data scientist, analyst, or actuary? What are you seeing that's working / not working around analytics and marketing?
Please feel free to add a comment below, or email me directly at anton@trinityp3.com
To read about the other 'Great Divides' facing marketers today click on the links below:
TrinityP3's Marketing Business Alignment service strikes at the heart of our reason for being: driving enhanced marketing performance via alignment of process and commercial purpose.
Why do you need this service? Read on to understand more.
Want more articles like this? Subscribe to our newsletter: