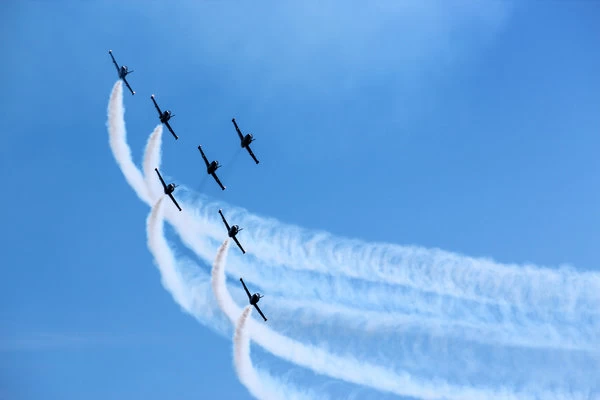 This post is by Anton Buchner, a senior consultant with TrinityP3. Anton is a lateral and innovative thinker with a passion for refocusing business teams and strategies; creating visionary, data driven communication plans; and making sense of a more complex digital marketing environment.
I caught up with an old colleague recently – who is now a Marketing Operations Manager – and asked her what she is doing.
In simple terms she is focused on helping coordinate marketing activity throughout the business.
Her role is more focused on partnerships (internal and external) and systems efficiency (processes and governance). In my language it is probably more of a General Manager role but for the marketing team.
So I went into my LinkedIn contacts to see how many other Operations Managers I knew.
Here's the list of some of the titles that came up:
Campaign Operations and Capability Manager
Strategy/Operations Director
VP Operations
General Manager – Advertising and Marketing Operations
General Manager Operations
General Manager, CRM Planning and Operations
Group General Manager Talent and Operations
Head of Operations | People & Culture
Marketing and Advertising Operations
Operations and Procurement Manager
Operations and Technical Services Manager
The list went on with over 40 variants.
As you can see, some have tied Operations and Procurement together. Some have tied Operations to Technical service delivery, others have tied Operations to Business Development and Sales, and some are more focused on specific marketing disciplines such as Advertising, CRM and Planning.
So what is the role of the Marketing Operations Manager and what should they be accountable for?
Given that there are about 3 million definitions out there, I'll try and summarise them into one simple description. Sorry to overly exaggerate to make the point, but it's probably not far off.
The role has come about due to splitting out Marketing Operations from Marketing Strategy.
Marketing Strategy involves positioning, opportunity analysis, segmentation, brand world, content and the customer strategy.
Whereas Marketing Operations helps create the environment for implementing the strategy.
Hence in my eyes, Marketing Operations involves two key areas:
driving efficiencies (including brand governance, structures, systems and processes),
and delivering effectiveness (budgeting, performance analysis, and knowledge transfer)
Marketing Operations is helping bridge the gap between marketing and other departments within the organisation to ultimately ensure that marketing is helping deliver on strategic business initiatives.
However my worry is that too many focus on efficiencies rather than effectiveness.
Maybe this is because Marketing Operations Managers have typically come out of a production, service delivery, or procurement background. And hence have a leaning towards cost rather than value as the success measure.
My colleague was also talking about setting up a marketing dashboard to visualise value and success. So I highlighted to her that it is critical for any Marketing Operations Manager to make sure that their marketing dashboard is insightful and not just a cool display.
Note: See my previous post 7 Best Practice Tips for Marketing Dashboards for more detail.
I believe that the Marketing Operations role is a critical ingredient to success in today's cluttered marketing environment, as long as it gets the balance right between efficiency and effectiveness.
It also needs to operate in a triumvirate with the Chief Marketing Technologist (and the CMO). Hence I purposely put systems into the above description rather than technology.
What is the role of the Chief Marketing Technologist (CMT) and what should they be accountable for?
The CMT has risen due to the complexity of technology in a digitally disruptive world.
There's a good webinar about it by Harvard Business Review interviewing Gartner's Laura McLellan and Kimberly-Clark CMT Mayur Gupta.
Some CMOs have struggled to keep pace with advancements in technology and rather than continue to leave decisions to the IT department, are realising that they need a Marketing Technologist in the team to help bridge the gap and identify marketing opportunities with technology.
So from a role definition point of view, the CMT is really responsible for setting a technology vision that will help marketing deliver on business goals.
Whilst this is fine from a definition point of view, in reality it's bloody hard to create consistent marketing (cue buzzwords omnichannel, frictionless, integrated etc), as technology has handed the power over to consumers.
Technology has become the standard interface for consumer behaviour and engagement, so rather than seeing technology as a stand alone, marketing needs to harness the power of technology from a consumer perspective.
So what should the CMT be accountable for?
One of the challenges facing the CMT role is that people have typically either come from a technical, analytical and programming background, or a marketing, creative agency and tech services background.
An effective CMT needs to have a balance between strong technical skills and proven marketing execution experience.
So here are four areas that the CMT must be accountable for:
1.The Maturity Curve.
The CMT needs to not only bridge the gap between technology and marketing, most importantly, it needs to be responsible for mapping out a transformation or maturity curve.
The CMT needs to identify the current state of play of the technology ecosystem and establish horizons for transforming or maturing around technology for marketing purposes.
I worked with a company last year and helped their teams set 4 actions within 4 horizons. This prevented having a laundry list and helped focus their teams to take action.
2. Defining the interconnection between technologies.
The CMT must be responsible for identifying the flows between technologies ideally from a customer perspective (ie: customer experience), as well as identify the flows of systems and data between the systems.
Here's a great example from Datapipe of mapping a tech stack by using the consumer lifecycle. Hence why it won the 2nd year Stackies award as appointed by Chief MarTec.

 3. Speed and capability management.
The CMT should be accountable for governing how quickly a business can move in order to implement a marketing solution. Either internally or with the help of external technology providers.
This involves working together with IT and Marketing. However in practice technology resources are often stretched to deliver quickly, so it involves pragmatic risk/return and pros/cons analysis.
 4. Budget ownership.
The CMT must unite the Technology and Marketing budgets for a common vision. This doesn't mean that there needs to be one budget. It means that there needs to be agreement as to the % spent on marketing technology between all leaders within an organisation.
Once agreed, then ROMTI (return on marketing technology investment), can be calculated.
I'd love to hear your thoughts on the need for a Marketing Operations Manager and Chief Marketing Technologist.
Are they just new titles, or are they necessary for marketing to succeed today?
Are you struggling with the complexity that digital and data offer to business? Let TrinityP3 make sense of the new digital ecosystem for you. Details here
Want more articles like this? Subscribe to our newsletter: