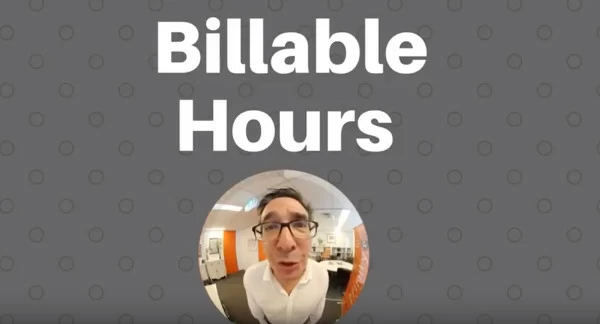 Due to the constant updates to the operating systems of the iOS requiring updates to the app, we have discontinued the Resource Rate Calculator app as of June 1, 2020. Instead you are able to use the calculators here.
Thank you.
This post is by Darren Woolley, Founder of TrinityP3. With his background as analytical scientist and creative problem solver, Darren brings unique insights and learnings to the marketing process. He is considered a global thought leader on agency remuneration, search and selection and relationship optimisation.
This is the next post in a series of one-minute videos that address one of the many complex challenges facing marketing, media and advertising today. The Golden Minute series is an attempt to prove Albert Einstein right when he said "The definition of genius is taking the complex and making it simple".
But he also said "Everything should be made as simple as possible, but not simpler". So we will leave it for you to judge. Please let us know here if there is a topic you would like us to cover in a Golden Minute.
If you are still working with agency retainers then the issue of billable hours per person will definitely be an issue. Too high and too low both have impacts on the retainer calculations and the result. But what is the right number of billable hours per year? Well it depends and in my time working with advertisers around the world it has varied from a ridiculously low 1,200 per year up to a mind-blowing 2,080 hours per year. But why is this so important?
The number of billable hours is used by the agency to calculate the hourly rate or the day rate to recover the cost of the agency resource including the overhead cost and the profit margin. The methodology for calculating this is fully explained here. If the number of billable hours allowed per year is high, like the 2,080, then the rate per hour will be lower. If the number of billable hours per year is low, like the 1,200, then the rate per hour will be higher.
It is for this reason that some procurement people and consultants will encourage the annual billable hours to be high so that the hourly rate is low. And many agencies will want the annual billable hours to be low so that the rate per hour is high.
So what decides the number of billable hours per year?
The consideration is what is the accepted working week? This will vary from market to market, often set by government or the labour authorities or simply cultural practice. The working week is made up by the number of hours per day and the number of working days per week.
Based on the eight-hour day and the five day working week the weekly working hours is forty. But in some markets the working week is six days or five and a half days. Others work a seven-hour day and so over five days you have a 35-hour week. Of course people can work overtime, but this is only a consideration if the agency actually pays overtime. Unpaid overtime has no impact on calculating billable hours per year.
Next consideration is the number of days considered holidays. Holidays can be both annual leave and public holidays. Annual leave is the leave accrued and given to employees based on a working year. In some markets it is five or six weeks per year, others four or two and some markets do not have annual leave at all.
But interestingly China, which has no annual leave provisions, has an extraordinary high number of public holidays for New Year, National Day and International Labour Day. While other markets who have higher annual leave provisions will often only have a lower standard number of public holidays.
The final considerations are issues like sick leave provisions and an acceptable amount of non-billable time. Non-billable time is the time required by employees to fulfil requirements that are not directly billable. Some people accept a blanket allowance for this time such as 5% or 10%, while others assume that these activities will be taken up in overtime outside of the number of billable hours per week.
Of course there is an easier way to calculate these billable hours per year and that is using the calculators you find on the TrinityP3 website here.
It makes calculating billable hours per year easy, no matter where you are in the world. Getting this right means creating a transparent and sustainable agency remuneration.
Golden Minute Script
When you retain an agency staff member how many hours per year are billable?
Well that depends on the country.
In the US, working a 40-hour week, with 2 weeks annual holiday leave, and seven public holidays including:
New Years Day, Memorial Day, Independence Day, Labor Day, Thanksgiving Day, Black Friday and Christmas Day plus there is two weeks paid sick leave.
That makes 1,864 hours per year
While in the Australia, working a 38-hour week and with 4 weeks annual holiday leave two weeks sick leave and ten public holidays.
That makes 1,672 hours per year.
Or of course, you can calculate it with this…
The TrinityP3 Resource Rate Calculator – Available free on iTunes and Google Play.
Want more articles like this? Subscribe to our newsletter: