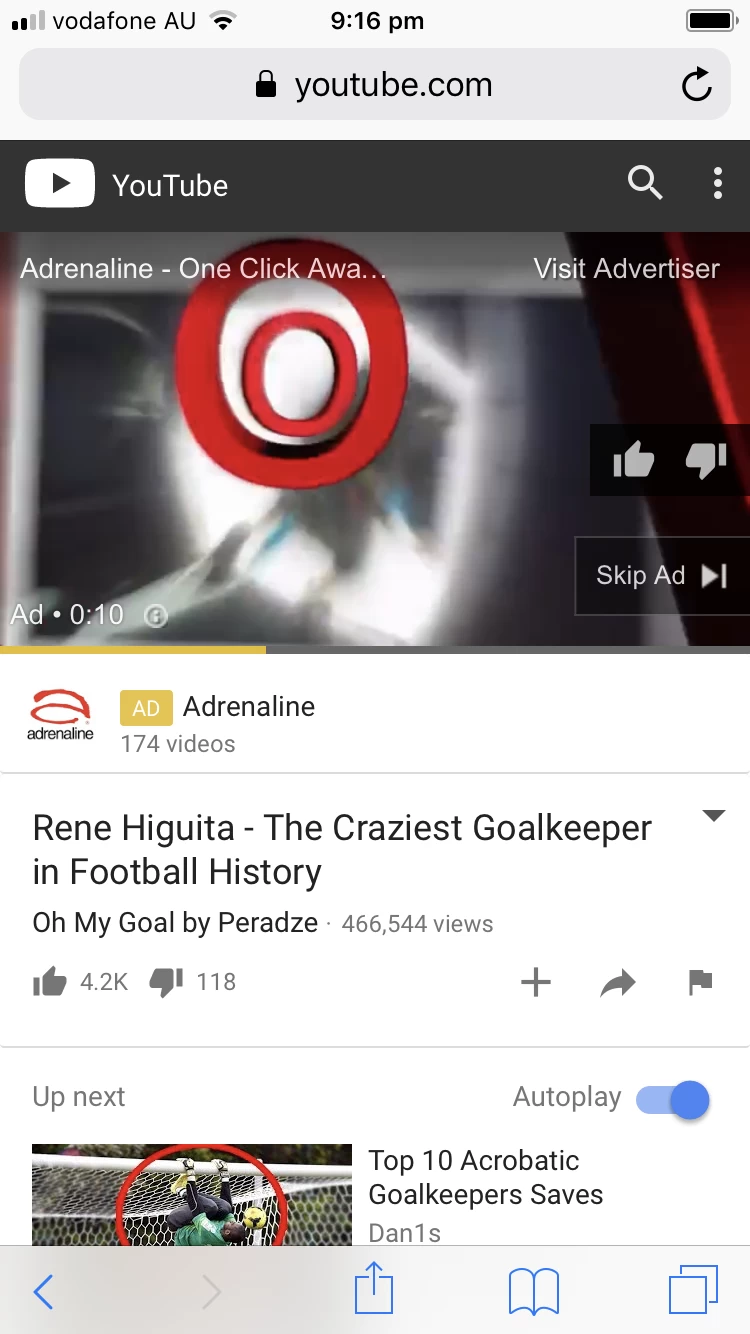 This post is by Anton Buchner, a senior consultant with TrinityP3. Anton is one of Australia's leaders in data-driven marketing. Helping navigate through the bells, whistles and hype to identify genuine marketing value when it comes to technology, digital activity, and the resulting data footprint.
Do you remember Metro Trains Melbourne's public service campaign around rail safety, Dumb Ways to Die?
I'd love you to hum the little ditty as you read this post on five dumb ways to use data.
With the implementation of the EU's General Data Protection Regulation (GDPR), and the Facebook / Cambridge Analytica data scandal, data privacy and usage is a pretty hot topic.
So strap yourself in. Here we go.
#5 – dumb way to use tax data
A few days ago, the ATO released the postcodes with the highest and lowest incomes in Australia, as well as the top-earning occupations, based on FY16 tax information.
The Tax Stats are an overview of 16 million income tax returns for 13.5 million individuals, 940,000 companies, as well as superannuation funds, partnerships and trusts lodged for FY16.
The East Sydney suburbs of Darling Point, Edgecliffe, HMAS Rushcutters Bay, and Point Piper topping the tally with residents lodging average taxable incomes of $192,500. Based on 5,995 residents.
The far west postcode of Bulyerio and Rowena, came in lowest at $12,004 average taxable income. Based on 135 taxpayers.
Here are the top-earning postcodes on average in Australia (and number of taxpayers): 
2027 (Darling Point, Edgecliff, HMAS Rushcutters, Point Piper) – $192,500 – 5,995
3142 (Hawksburn, Toorak) – $190,777 – 10,063 residents
2030 (Dover Heights, HMAS Watson, Rose Bay North, Vaucluse, Watsons Bay) – $182,829 – 9,819
2023 (Bellevue Hill) – $180,412 – 7,254
3944 (Portsea) – $167,266 – 445
2088 (Mosman, Spit Junction) – $161,360 – 19,753
2063 (Northbridge) – $159,736 – 4,298
6011 (Cottesloe, Peppermint Grove) – $150,230 – 6,443
2110 (Hunter Hill, Woolwich) -$147,757 – 6,050
2028 (Double Bay) – $146,521 – 3,520
Postcodes with the lowest taxable income on average (and number of taxpayers): 
2387 (Bulyeroi, Rowena) – $12,004 – 135
3482 (Watchem, Watchem West, Morton Plains, Warmur, Massey) – $15,411 – 98
4732 (Tablederry, Muttaburra) – $18,291 – 82
3889 (Errinundra, Manorina, Club Terrace, Combienbar, Bemm River, Cabbage Tree Creek, Bellbird Creek) – $21,540 – 82
2308 (Newcastle University, Callaghan) – $22,119 – 136
3542 (Tittybong, Cokum, Lalbert) – $22,520 – 108
2386 (Burren Junction, Nowley, Drildool) – $23,641 – 216
5306 (Wynarka) – $23,881 – 58
3391 (Brim) – $24,261 – 79
3237 (Weeaproinah, Wyelangta, Yuulong, Beech Forest, Ferguson, Gellibrand Lower, Wattle Hill, Aire Valley) – $24,642 – 120.
Now you may be thinking, this is great data to know. And an obvious fact is how many more taxpayers there are in the highest versus the lowest.
However, whilst it's great that the ATO is being more open and transparent with the data that it holds, they could have gone a whole lot further.
And I don't think I need to be the one to tell you that looking at taxable income is a bit misguiding.
If you can afford a good tax lawyer and have the ability to lower your taxable income to low levels, then you'll simply show up in the lower deciles and postcodes.
So it doesn't really give us a true reflection or any real insight into the wealth disparity in Australia, and how the rich are getting richer, and the poor are getting poorer.
Plus if you delve into the occupation data the ATO media release states:
"Out of almost 1,200 occupations recorded, there were less than 100 occupations where females had an average taxable income higher than males. This included receptionist, school teacher, beautician, and goat farmer."
What's the purpose behind that statement? Does it help with strategic job creation? Does it help solve gender wage inequality?
My feeling is that it's time the ATO hired an insights manager who can make sense of the data and glean insights from the mass of taxation data that they receive. Otherwise it feels like they're just releasing stats for the sake of stats.
Dumb.
#4 – dumb way to remunerate a digital search agency
I won't name the specific client nor agency, as this dumb use of data has arisen across 3 different clients and search agencies that I have come across recently.
The point is the same for each. That the client was remunerating their search agency on click-throughs from adwords, versus delivering quality traffic that would leads to higher goal conversion.
This means that the agencies had free reign to deliver a volume of traffic, and ignore the more meaningful value measures of goal conversion, cost per acquisition, and average customer value.
One of the agencies won the business from a competitor as they showed the marketer that traffic was being driven from irrelevant keywords. All in the name of achieving the agency click-through goal, but not necessarily in the client's best interest.
Dumb.
#3 – dumb retargeting after purchasing a product
I posted this on LinkedIn recently and received comments about people's similar experiences.
Have you ever been targeted (or retargeted to be accurate) with an ad after purchasing a product? Hence when you watch a YouTube ad or are in your social media accounts you receive an ad about a product that you've actually just purchased.
Now, I wouldn't mind if the creative, offer or message was different and therefore had taken into account my customer journey. Or acknowledges the fact that I had indeed purchased, and maybe thanked me for my purchase. Or maybe, just maybe, made another relevant offer about a similar product I may like, or requested me to write a testimonial. That would be smart use of a client's 1st party data.
But when the creative is simply for the same product, it's lazy work by the media agency on behalf of the client. In fact, I wonder if the client even knows.
It treats the customer as an idiot. But more importantly hurts the company's brand reputation and can lose loyal customers.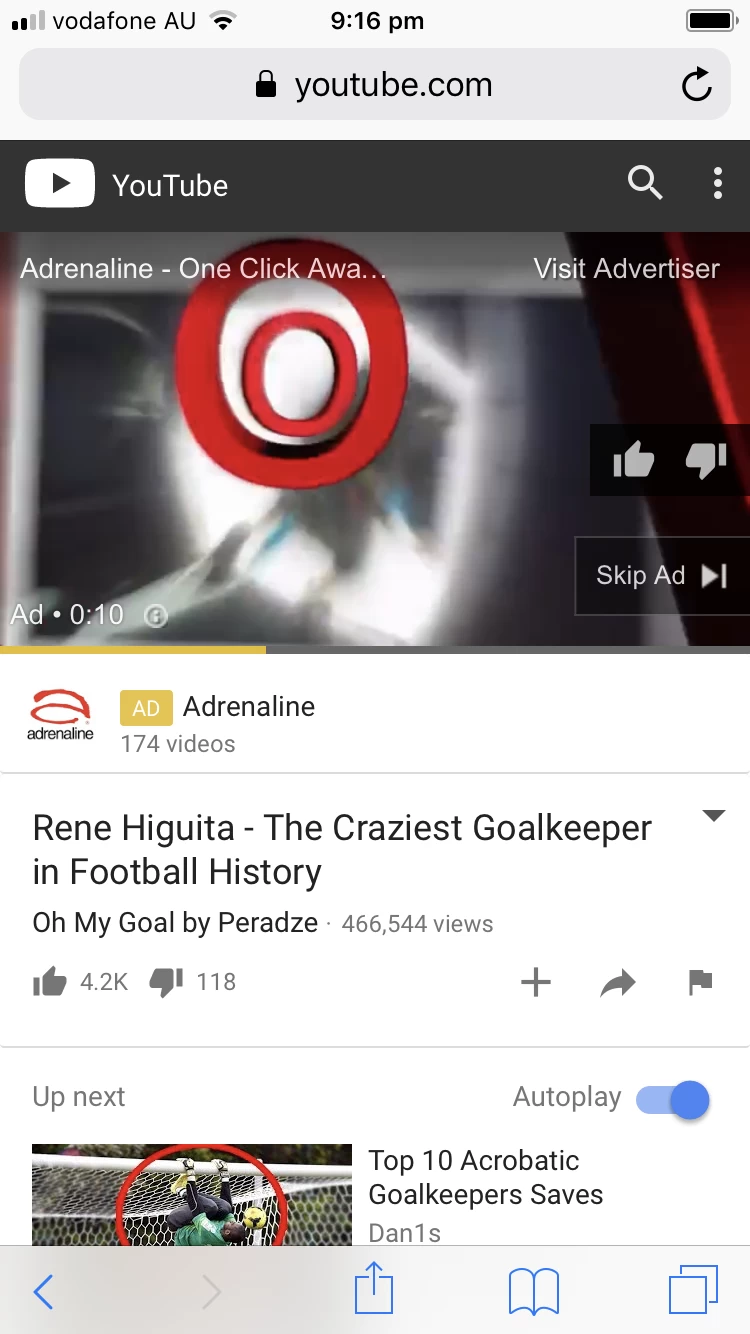 My experience was with Adrenaline, where I had bought a rally car driving experience as a gift for my brother's 50th birthday. A week later, I'm still being retargeted with ads about the same product.
As John James pointed out in a comment on my original LinkedIn post, "it's obviously too hard to add a 'exclude – purchase >0' parameter to their audience segment."
Dumb.
#2 ignoring loyalty data for airline marketing
In a similar, but slightly different vein to #3 above.
This is where I discovered a media agency wasn't using an airline's frequent flyer data to target more relevant ads and offers to its customers.
If you're a frequent flyer, then you'll most likely know what I mean.
Have you ever seen an ad that was served to you based on knowing your frequent flyer status – maybe points balance, or based on knowing your history of travel?
No, neither have I.
But how easy should it be.
It's simply a matter of importing the client's customer loyalty data, and then the agency can run all sorts of multivariate testing to determine the optimal data points based on customer conversion analysis.
Whereas instead, I see bland and irrelevant ads, that don't speak to my need state, usage state, or FF status.
Yet, when you arrive at the airport lounge you're often greeted and treated as a VIP.
That's because there's a disconnect between channels and not an integrated customer journey strategy.
And worse still when you make a complaint on social media, the community manager isn't taking into account your loyalty status to solve your problem. But they could quite easily.
Plus when I went to the information desk two weeks ago, why didn't the airline representative do everything in her powers to get me onto my flight knowing my details when I was running late? A simple lookup and call to the gate could have solved everything and made my customer experience magical.
Whereas I ended up simply running for the gate rather than lining up in a queue 5 people deep that the greeter had said that I should join. As in her words "I had missed the flight".
If I had waited, then I would have missed the flight. As luck would have it, the gate was still open with 10 minutes to go and the lady allowed me straight on.
Dumb approaches by the airline.
#1 – seriously – BP use data to treat loyal customers like criminals?
This one takes the cake as the dumbest use of data that I've heard in a long while.
And it comes from Ben Sharp's LinkedIn comment about his incredible experience with BP, which at last look had 849 likes and 206 comments.
I'll let you read it first:
"I'm no criminal….!!! (got your attention?). How's this for a terrible customer experience, and showing the complete inability to leverage the data BP has at it's disposal.  I've been using the BP Me app for a month or so, and found it quite convenient. You pay via the app at the pump without the need to go into the service station and pay over the counter.  The app is a little slow – but I'll give BP the leeway here considering it's a V1. Having used it at least 10 times, I was surprised, actually offended, to receive this letter from the Police in the post earlier this week. It states that BP have reported me for failing to pay for fuel, despite my usage of the app to pay. When I reviewed my transactions in the app, the payment was processed – although it was 2 days later than when it should have happened. When signing up for the app, I submitted all my details – and assume that I also included my number plate. To think that the first step that BP takes when their app doesn't work, and a loyal customer had actually attempted to pay, was to notify the police seems utterly ridiculous. Leveraging data to deliver an outstanding customer experience is what all brands should attempt to do. Sorry BP, you've lost me to your competitors over this."

Now for those that don't know, Ben is not only a BP customer, but also an experienced digital and data marketing professional.
I'll forgive BP for not knowing his profession, as they don't ask for it when you register for the BPme App.
Plus they don't actually know the car (or number plate) linked to the account. In fact they only ask for your name, email, mobile number, and preferred payment method. Not even the postcode of where you live!
So, it seems that it's off to the Police they go to create an amazing customer experience that delivers on their brand promise.
Surely they had other ways of looking up the vehicle owner. Or at least made the correspondence from BP after consulting a 3rd party.
In my words, Bloody Poor.
More?
I haven't included many others such as the customer satisfaction survey where a NPS (net promoter score) question is being asked to the client by an agency. And when I asked, "do you follow up low scores?" the agency representative responded with, "we don't follow up any of them. It's just for our internal purposes."
Unbelievable.
I'm sure you have a myriad of experiences around dumb ways that companies have used data.  We'd love to hear some of your stories as a comment below.
Ensure your marketing strategy is not only robust, but also agile. We can assist by reviewing your strategy against your business and marketing objectives. Learn more
Want more articles like this? Subscribe to our newsletter: