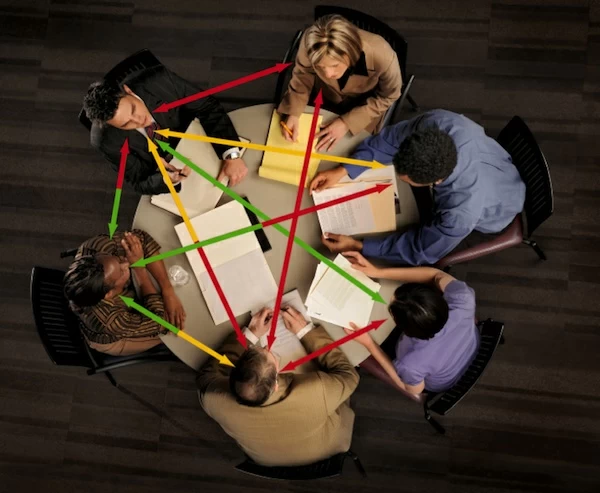 How many agencies do you need and what type?
With increased market diversity, sophistication and fragmentation, brand marketers are finding themselves engaging an ever increasing number and variety of specialist agencies. It was not long ago that many marketers when asked how many agencies do they engage would only think about their creative and media agency as this would constitute the vast majority of their spend.
But more concerning is that even today many marketers when asked the same question give the same answer when spend data analysis will show that in fact they often engage 5, 10 or more agencies.
In China recently a regional marketing director said he used 3 agencies. When prompted on other disciplines such as digital, sale promotion, public relations, word of mouth, sales activation an the like, we had a list of 12 separate service providers.
Spend data found that excluding media spend, just loin at agency fees alone, that the marketer was spending more wi the non-traditional agencies than with his creative and media agency combined.
But the question is, does he really need this many agencies and if not what type and number is ideal.
The answer to this is "as few as need to deliver all of your strategic marketing communication needs to the standard required for success".
Too many and you have inefficiencies with duplication in resources and costs and wasted time managing all of these suppliers. Too few and you have suppliers filling needs that are not their core competencies and either under-delivering or over charging.
But it is not unusually for agency / supplier roster to not be strategically aligned. The problem is that rosters are often managed organically and are developed tactically to fulfil immediate needs rather than planned and executed to meet the medium to longer term strategic needs.
So how do you go about developing a strategic approach to your agency roster?
We have developed a process called "The Strategic Supplier Alignment". This is not simply a roster rationalisation, which is a common procurement approach. It is not simply about reducing the number suppliers in each category, but instead starts with the strategic requirements and the current supplier capability to create what we call and "Requirement / Capability Matrix".
This matrix provides a clear view of the "as is" or "Current state" and helps identify the duplications, gaps, underperformance and waste in the current roster.
The next stage is determining the future requirements. For some marketing departments this is relatively simple as they have a clear strategic direction and can quickly articulate their medium and longer term supplier requirements. Those marketing departments that are more service delivery find this process more difficult as the future requirements reside with the internal clients they serve.
Overlaying the future requirements on the "Requirements / Capabilities Matrix" allows you to develop the "2B" or "Future state". We have observed and developed a number of strategic models and structures that we then review to determine the best strategic model to support the defined "Future state".
The benefit is that by developing the "Future State" and "Strategic Model" all stakeholders have a clearer vision and understanding of the requirements and the agency / supplier capabilities are more aligned to these.
What strategic structure do you use to manage your agencies / suppliers?
Want more articles like this? Subscribe to our newsletter: