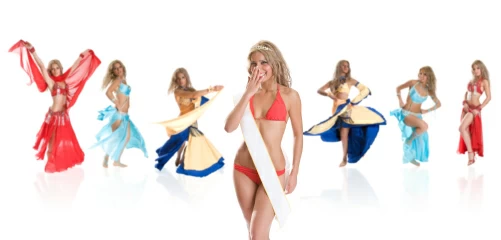 Earlier this year we ran a pitch for a client and about 3 weeks in I realised that I had started to take the peculiarities of whole process for granted. You see, the Marketing Director called me up one morning telling me he had had a sleepless night worrying about the pitch.
I realised that I had not warned him about some of the things that can happen when you start the beauty parade that is the "pitching process" to select an agency.
So marketers (and procurement) before you commit yourself to running a pitch to select a new agency, here are a few tips and things to consider that you probably won't read or hear anywhere else.
1. You will become infinitely popular
With agencies, the trade press and with the incumbent agency.
It is true, there is nothing like saying you want to date to make the incumbent agency go into dating overdrive to try and secure the relationship. In fact one client had their agency Managing Director calling him at the end of the day most nights to just "talk" through their issues.
And of course the trade press just love a pitch. There are winners and losers and always an opportunity to beat up some type of controversy, usually based on gossip started by an agency trying to get through the door. And they can be persistent. One marketer, having told us not to tell anyone, finally succumb to the perseverance of one journalist and spilt their whole story which appeared that day online.
Finally, once the story breaks then every agency will try and make contact to get in on the list. Our clients get to send them all to us and I had to laugh when a two person agency in Newcastle contacted me about an opportunity to pitch for a multimillion dollar financial services account. I have heard of optimism, but that is just crazy.
All of this attention at a time when you already have more than enough on your plate.
2. Suddenly everyone will have an opinion and want to express it.
It never ceases to amaze me that how people within organisations that have almost no interest in marketing and especially advertising agencies suddenly appear to become very knowledgable on that very subject when a pitch is on.
I can tell a client has been confronted by senior management or even a board member when I get the call that asks if we had considered an obscure or more often or not an inappropriate agency which was considered and rejected because they either had a competitor or are a design company when we are looking for a CRM specialist.
Even more interesting is how people will start giving you advice on everything from who should be on the shortlist to how much you should pay the successful agency, even though they have no understanding of your circumstances and requirements and even less about the industry.
3. If there was no time in the day before, there is even less now
There is never enough time to get everything you need done, so think of running a pitch as like a second job. Everyone is inclined to underestimate the time required, but depending on the number of internal stakeholders, the number of agencies and the process, you will probably burn between 360 – 640 hear hours across the 12 – 15 weeks it takes to run a pitch. And the longer the process takes the more hours you will burn.
The secret is to plan the process in detail and then lock everyone's meetings into their diaries before you start. That way you do not get delays like one marketer did last year when the company changed CMOs mid-pitch. Yes, he lost his job.
4. People who can usually make decisions suddenly lose the the power
The more people involved in the decision making process the more likely it will take you a while to get consensus on the successful agency. It is amazing how people will change their requirements during the pitch process based on what they are presented. It is therefore essential that you discuss, agree and record the criteria and requirements at the start of the project and use this as the constant reference at each decision making stage to ensure you stay on strategy.
It is also well worthwhile having a series of score cards to capture a empirical metric to demonstrate the the decision making process.
Want more articles like this? Subscribe to our newsletter: