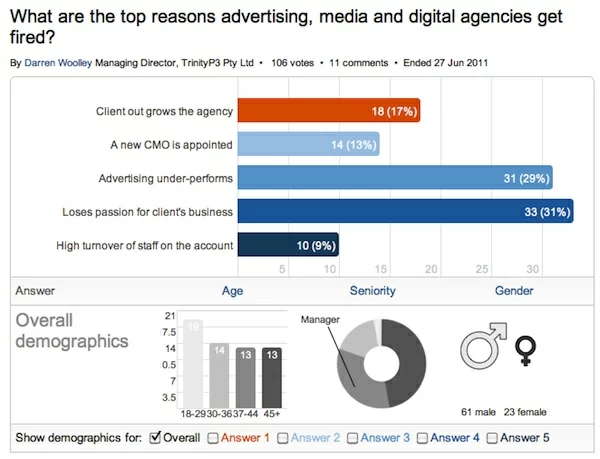 In April I wrote about Avi Dan's Forbes blog post where he postulated why agencies lose business and decided to put this to the test with a LinkedIn poll.
Well the results are in.
While the "agency loses passion for the client's business" was top, the "advertising under-performs" was a very close second which reminds me that while we often make emotional decisions about things we always like to have a rational reason as support.
I want to thanks all of those people who participated and those who also commented including Anne Miles, Ruben Martinez Sanchez, Alan Linnemann, Adrian Jenkins and Steve O'Rourke.
Want more articles like this? Subscribe to our newsletter: