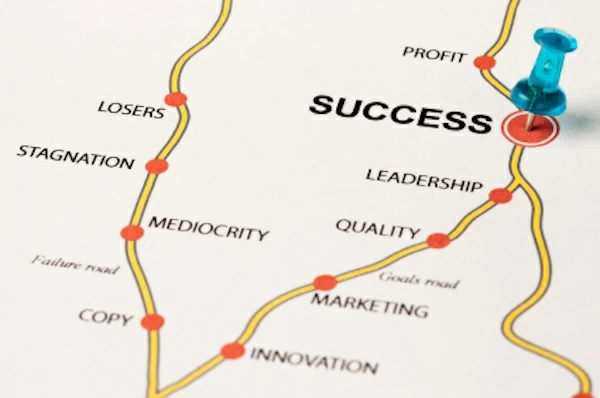 The category of marketing consultants is growing to the point that often marketers and procurement are left trying to select the right consultant for the job. In December 2000 the ANA and the 4As in the USA established a set of Rules of the Road for search consultants.
In July 2004 I approached the AFA and AANA with the idea of embracing the same Rules of the Road here and was criticised by my competitors at the time.
Now Adforum has drafted a Code of Conduct for Search Consultants. See below.
So how do you select a search consultant that will help you achieve success?
Here are some things to look for when choosing a consultant:
1. How long have they been a consultant? Too long and they may be out of touch and set in their ways. Too recent and they may not have yet developed an all of market view, rather than their specific industry view.
There is a consultant that will repeatedly recommend the same agencies on the shortlist because he has a strong relationship with those agencies from the time he worked there. Always worth asking what agencies the consultant worked at when reviewing their recommended agencies.
2. What is their methodology and why? The consultant must have an opinion on methodology and be able to recommend methodologies or processes to achieve your goals. But too rigid or "cookie cutter" and it may limit your opportunities for a specific successful outcome.
There are a multitude of different processes and methodologies but there are some consultants who slavishly follow their preferred process even if it is not ideal for the circumstances facing them.
3. Who are their clients and how successful was the outcome? This sounds very standard but the question to ask is about outcomes. What was the result and how did the consultant add value to this outcome. Almost anyone can and do run processes, in fact procurement are very skilled at process, but the more important question is about delivering the results.
To be honest most people can manage a pitch process if they have the time, that is why so many pitches are still run by marketers and / or their procurement team. But where the pitch goes wrong is because they do not have the time or the depth of industry knowledge on the various processes, suppliers, compensation, capabilities and contract issues to deliver the successful outcome.
4. What resources does the consultant bring? This is not just the human resources, although they are important. But what other knowledge, information and process resources do they have at hand?
It is an industry that is peppered with sole operators who have no support and little or no infrastructure. There have been many times when these consultants have contacted me for help because they have found themselves overcommitted or under resourced.
5. Do they have the breadth and depth of knowledge required? This is particularly important with the increasing dominance of the digital platform and role of data in marketing communications because they are incredibly technical and specialist.
Often consultants pretend to have this knowledge but earlier this year at Adforum Summit in London R/GA ran a digital download for the global pitch consultants and some consultants were surprised that some of the listings on a Google search were paid.
6. Are they truly independent both commercially, financially and emotionally? You want to make sure that the advice they give you is truly independent or if not that they have fully disclosed their commercial and financial relationships. Emotional ones are important too, but much harder to define.
There are consultants that charge agencies to be part of their roster, there are consultants that charge success fees, there are consultants that do consulting work for agencies and there are pitch consultants that even own agencies of their own. Each of these are potential conflicts of interest. For the record we do not have any of these conflicts.
Ultimately the selection of a search consultant is about defining the skill and capabilities you need and then finding the right resources to deliver. If you want someone to just run a process for you there are consultants for that. If you also want to make your roster more efficient to manage and more cost effective there are consultants for that.
Not all consultants are the same. While they may manage agency searches, not all are pitch consultants. We are definitely not simply pitch consultants.
Proposed Code of Conduct for Agency Search Consultants
As Agency Search Consultants, our mission is to select the best agencies or marketing communications specialists to answer the needs of advertisers. Selecting an agency is based on assessing the nature and level of skills needed, and fit with the client's culture. This assessment needs a high level of expertise, experience and insight, which cannot be based only on data and dollars.
Through being constantly involved in an industry which continues to change, we bring to our clients a unique and thorough understanding of the agency market. We know the key players, their credentials and professional practices, and their culture and personality. This helps our clients identify their best possible partner, after a precise selection process. We concentrate on client needs, and on the structural, professional and cultural dimensions of the agencies considered for the selection.
We are solely focused on the Marketing Communications industry, analyzing agencies transformations, new entrants and market trends, through presentations, meetings and seminars all year long. No one else can bring this level of expertise and experience to ensure a fair, ethical and efficient facilitation of pitches.
The Seven Principles that we constantly follow during the Agency Selection Process
I. Excellence.
We are committed to offer our clients consultants with proven experience and expertise. These consultants work with objectivity and reliable working practices. They have a solid and updated knowledge of the industry. On request, we are happy to supply biographies of all our consultants and a full description of our methodologies.
II. Equity.
We are committed to granting fair and identical treatment to all the agencies involved in every selection process, including the incumbent agency. In particular we undertake to be transparent about information delivery, timings and meetings during the different steps of the pitch process. We undertake to respect the Intellectual Property vested in the work of competing agencies. We commit to deliver adequate feedback after the selection to all agencies who request it.
III. Responsibility.
We are committed to use all means and resources to ensure to both advertisers and agencies full respect for their legitimate interests. When we are missioned to an agency search, we exclusively work for clients, but of course together with agencies. Agencies are always treated with as much respect as clients in a responsible, professional and neutral manner.
IV. Integrity.
We are committed to ensure that we provide for our clients, the advertisers, independent and objective recommendations, with the best possible level of service delivered. We are committed not to jeopardize the neutrality of our advice to clients through any particular or privileged relationship, which might lead to a bias in our recommendations.
V. Absence of conflict of interest.
We are committed to keep our client informed of any possible conflict of interest, arising from any potentially competitive assignment. Should a conflict of interest arise, we will inform all stakeholders in full transparency, and will take – if necessary – measures to solve the problem.
VI. Transparency.
We recognize the necessity to reveal our business model and compensation principles. They should be known by our clients, the advertisers and by agencies involved in the selection process. We are committed to inform clients and agencies at the beginning of the selection mission about our compensation practice.
VII. Confidentiality.
We are committed to maintaining the strictest confidentiality about information given to us by our clients through their briefs. In this context, we are always happy, if the client requests it, to sign an appropriate NDA (non-disclosure agreement). The same principle applies for all information passed on to us by agencies. We will not hand this over to any other agency.
As Agency Search Consultants, we commit, through signing this Code of Conduct, to the business principles, which we consider absolutely necessary to ensure the quality and objectivity of our work for our clients, the advertisers.
We also commit to respect the position of the agencies involved in these selections, because relationships between advertisers and agencies have to be fair and equitable.
We agree to promote this Code of Conduct with all professionals in the Communications industry in order to ensure that they are aware of its provisions.
Want more articles like this? Subscribe to our newsletter: