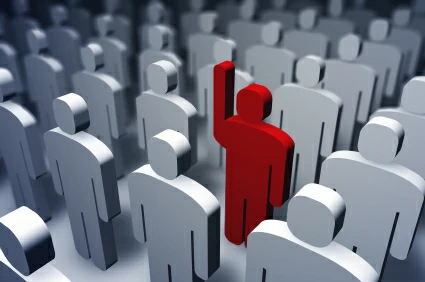 There was a recent AdAge article about agencies in the US complaining about procurement run pitches and now it seems that search consultants are a better option. But I am not so sure it is as simple as an "either or" choice.
Are marketers and their procurement team best? Or are search consultants better? It depends on what you are trying to achieve.
It is interesting when I meet consultants and procurement people that have one process to suit all situations. Sure, you can have a preferred methodology, but you need flexibility to adapt and apply process to the outcome.
So what are some of those outcomes?
Generally they can be broadly categorised into three outcomes:
1. The appointment of a service provider – this is often seen as a commodity provision of a service or capabilities, where the process is primarily designed to test the capabilities of the service provider against their cost to determine best value
2. The appointment of a defined solution provider – this is where there is a specific requirement and the service providers are asked to develop the solution to that specific requirement and are selected on who provides the best solution.
3. The appointment of a strategic provider – this is where there is a need for a service provider who is engaged in a relationship to provide specific strategic input over a period of time.
In my experience each of these requires very different processes to achieve the outcome desired. Of course any process can be applied, but there are limitations with all processes that mean that the outcome is not as thorough or as rigorous as if a more suitable methodology is used.
Here are what I believe are the differences between each of these processes.
1. The appointment of a service provider – This is where the service being provided is largely commoditised and while it can be specialised, it usually requires little strategic customisation beyond the normal account management of the business. Typically in marketing and advertising this usually falls into implementation such as mail house, print, merchandising etc.
This is ideal for the traditional tender process – RFP, RFI, RFT – where the specific requirements of the service can be clearly defined and then companies which conform to the definition of services in the tender can respond in writing with their capabilities, expertise and of course their cost. This will then be evaluated against market and each other. Occasionally there are question and answer sessions to tease out details and perhaps a factory tour to see infrastructure and resources, but largely it is a side by side comparison.
2. The appointment of a defined solution provider – This is where there is a specific, one-off solution or recommendation required of the supplier. Typically we see this in many Government processes, where they distribute a specific brief to agencies in the market to come up with a solution to a specific problem or requirement.
This is where the traditional agency "beauty parade" is ideal as the agency is being appointed on their ability to solve a very specific brief and the agency with the solution judged best will be awarded the contract. There are several creative areas where this process can used, such as architecture, commissioning of art works and the like, but typically there is a payment to the tenderer for their submission.
3. The appointment of a strategic provider – This is where you are selecting a strategic provider, not just for a single project, but to complement the organisation with skills and capabilities on an on-going basis. The selection of this type of provider must of course have the basis review of capabilities, expertise and cost. But it must go beyond the "beauty parade" of the pitch because you are not buying a one-off solution, but on-going solutions.
Therefore you need to go beyond the tender and the beauty parade to a process that allows you to test drive the agency and process itself. We call this the Strategic Pitch Process.
The skill is not in the process itself, although you need experience in the various methodologies so that you can match it to the circumstances and the requirements of the situation.
I am sure these are just the most common processes, I would be really interested to know what other processes people are using, in what situations and how did they work out?
Want more articles like this? Subscribe to our newsletter: