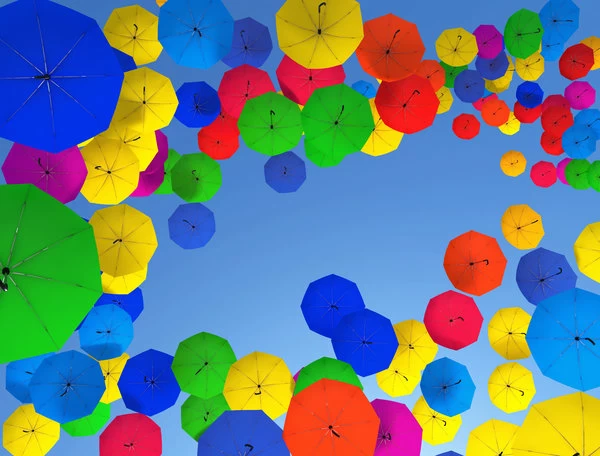 This post is by Fergus Stoddart, Managing Partner of Edge – A leading content marketing agency with offices in Sydney and Melbourne.
Everyone says they can do content nowadays.
Creative agencies have built out content arms, PR agencies are now "content marketing" agencies and most companies are looking to bring the skill in house.
So which way to go?
If you are ambitious about brand publishing and are looking at specialism around content and social, here's how to find the right agency for you.
1. A Strong Publishing Mindset
The key to developing a long-term content-led, owned media strategy is having a strong publishing mindset. Companies need to think and act like a media owner/publisher. Companies should look for an agency that understands how to build media assets and audiences.
Look for ex-publishers among the team. People who can build an audience of opted in subscribers through a brought mix of channels and content variants. Video production teams or television media execs have not been bred to deliver incremental audiences but rather lead with campaign style content for reach.
2. Editorial Heritage
Look for an agency with editorial heritage. You need to find an organisation where layers of editorial staff work together to hone good-quality content for your brand. Look for editorial directors, editors and sub-editors, as well as staff members with new media content production expertise.
They must demonstrate an understanding of how to engage with varied audience types across different channels and be capable of producing everything from fun and engaging social content to heavily technical boardroom insights.
3. Strategic Skills
It's important that a content marketing agency has the strategic skills to combine with their content creation. Content marketing requires a high level of integration. Look for an agency that can develop a multi-faceted strategy that takes learnings from technology, media, data and CRM.
4. A Proven Record of Monetising Content
It's often valuable to increase your content's return on investment by including a commercial sponsorship and advertising element. This is particularly important for the retail sector.
Is it applicable to your business? If so, your chosen agency should have a proven record for monetising content. They should have a commercial arm with a media sales and sponsorship team that can create innovative packages and partnerships with like-minded brands.
5. Ability to Develop Strategic and Conceptual Creative
Consumers face a deluge of content so it's important that your agency can develop strategic and conceptual creative akin to that of a traditional advertising agency. It means your brand can develop a creative platform upon which all your content can be built.
Your content needs to cut through and support your brand creatively. Blending creatives and editorial teams together delivers more compelling content marketing solutions.
6. An Understanding of Amplification
Creating and publishing content is a fraction of the challenge these days. The days of organic reach are over. Choose an integrated agency that can develop an amplification strategy to ensure maximum reach for your brand's content.
Make sure your agency understands content distribution and amplification, including paid media, content discovery, native advertising, digital PR and CRM.
7. Technical Knowledge
Look for strong technical knowledge. It's likely that any content plan you create will need to integrate with a CRM platform, email broadcast tools, a CMS, marketing automation, etc.
On top of that, if you consider that the ultimate aim of content is to improve the customer experience in order to influence customer behaviour, then it's unlikely that content will do that alone. Blending content with technology will make your experience more immersive and effective.
8. Strong Understanding of Data
Does your agency have a strong understanding of data? The Holy Grail of content marketing is one-to-one, personalised and perfectly contextualised communication with your audience. To achieve that your agency must be comfortable working with data sets to shape a strategy towards that aim.
9. A Collaborative Approach
How do they stack up as consultants? Content marketing is as much an organisational and human resource challenge as it is a marketing challenge. Your agency must adopt a collaborative approach that brings every key stakeholder (from junior administrators through to C-suite execs) along on the journey with them.
Embedding storytelling at the heart of your marketing means ripping up the old rulebook, changing processes and agency relationships, reallocating budgets and internal resources. Look for an agency that is forward-thinking enough to run thought-leadership sessions and courses on best-practice strategy and content creation.
10. A Rich Innovation Culture
Don't benchmark your brand's customer experience and content against your industry but against the companies that are changing your customers' expectations. Think of companies like Apple, Uber, Airbnb, etc.
You should expect your content marketing agency to be imbued with a rich innovation culture. Content marketing is a dynamic discipline that is evolving at pace. There's no complete solution and never will be so it requires a partner who can embrace new tech, new media and new formats – and works to constantly evolve your customers' content experience.
TrinityP3's comprehensive Search & Selection process provides extensive market knowledge, tightly defined process and detailed evaluation and assessment, to help you find the right agency supplier. Learn more here
Want more articles like this? Subscribe to our newsletter: