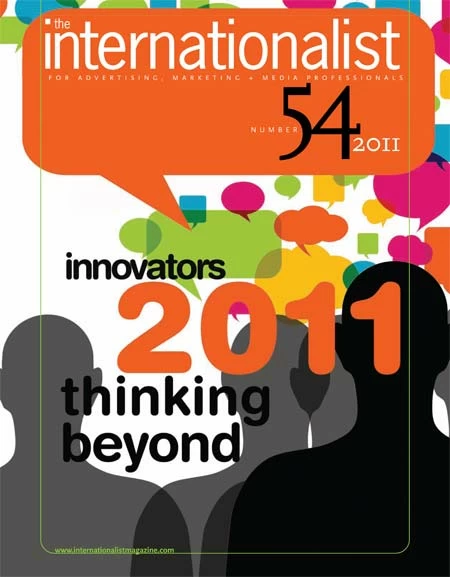 I was recently in NYC and had dinner with Deborah Malone, the Founder of  The Internationalist Magazine. I was talking to her about the fact that in the US most people call it Agency Compensation while in Australia, the UK and other countries it is called Agency Remuneration and how in a blog post I differentiated the two terms and felt that remuneration is a more productive term than compensation and the reasons why. That conversation became this week's Trendsetter in the magazine.
"The biggest obstacle to remunerating agencies is getting marketers, procurement and even agencies themselves to stop thinking about the cost of the services they provide and look at the value or the contribution to the value they create," says Darren Woolley, Founder of TrinityP3, an independent marketing and strategic management consulting company headquartered in Australia and working in key countries throughout the world.
He believes the heart of the issue rests with a belief that marketing is still largely seen as a "cost of business" rather than as an "investment."  This drives the attitude of compensation as simply payment for the cost of business.  Whereas, a remuneration attitude means a focus on reward for effort and the results produced.  "Thinking that the two are interchangeable misses the subtle but important power of these words, says Woolley.
He continues: "Consider the difference between account service and account management.  Do you want people that "service" the client or manage the process?  It is similar with compensation and remuneration.  Is the process simply to compensate for the agency's cost or is there a more effective approach which moves the focus from the cost of service to the value of that service to the company or organization?"
Given today's increasing emphasis on "return on investment," "transparency" and "effectiveness," Darren Woolley sees Value-Based Remuneration as key to the success of an agency's future.
However, it is still just an initial step.  (He defines Value Based Remuneration as setting a price and rewarding the agencies against a set of performance criteria.) "Rewarding agencies for how well they perform the tasks they are contracted to do, or for developing good relationships is simply a table stake, a minimum requirement. The future is in developing true partnership agreements between marketers and their agencies based on return, effectiveness and transparency where the agency shares in the rewards of the value created. Agencies often use the term partnership, but it is rarely backed up in any financial sense. Most agency agreements cover the agencies cost and profit no-matter if the client is financially up or down. But the complaint from the agency is usually that there is so much they cannot control in relation to financial performance.
But my question to them is 'Who can?'  Can the CFO of the client company control the economy? Can the marketer control competitive activity? Can the CEO control acts of God such as fires, floods and cyclones that can wipe out manufacturing or distribution? The fact is that no one can control any of this, but we can all make a contribution to success and share the failures. Our most successful remuneration models have the agency sharing the KPIs with the Marketing Team.  It delivers true alignment of focus and effort."
Read the article in full here
Want more articles like this? Subscribe to our newsletter: