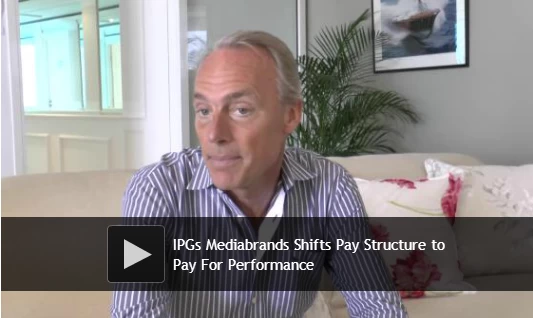 This post is by Darren Woolley, Founder of TrinityP3. With his background as analytical scientist and creative problem solver, Darren brings unique insights and learnings to the marketing process. He is considered a global thought leader on agency remuneration, search and selection and relationship optimisation.
Since 2009 we have been promoting the idea of moving away from cost based remuneration models for agencies to value and performance based remuneration models.
These value based models are either a price based model or a results based model or a combination of the two.
The biggest obstacle on the agency side has been a concern they do not 'control' all aspects of performance. This has been from both the media and the creative content agencies. Therefore they are unwilling to be held accountable for performance of the client. Even though in media, the agency is tasked with investing what is usually the single largest budget item.
On the marketer side, the concern has been how to budget for a performance based model. After all, the marketing budget is fixed each year. If the brand over performs, how do they allow for this in the fixed budget.
Of course, both of these obstacles can be overcome. And here we have one of the largest communications groups in the world making a commitment to a pay structure that is payment on performance.
While there are obstacles, the increasing downward pressure on agency fees has made the alternative more appealing to agencies. Instead of disagreements over resource, levels, mix and the associated costs, agencies, and especially media agencies, are more open to performance and value based models of remuneration.
Also the increasing concern advertisers have expressed in agency transparency on media costs, driven by the increased use of demand side platforms, trading desks and programmatic trading, has seen some rely on media auditing, while those more informed have moved their investment to a performance based model.
In the past 2 years we have increasingly implemented performance based models that include medium metrics such as marketing and brand measures and media trading measures. Plus we have seen increasing use of hard metrics such as financial measures including market share, revenue increases, share of wallet and lifetime value.

In two cases where the agency has a direct influence generating sales leads, the agency has accepted 100% of their fee to be paid on results. In other arrangements we have had up to 50% of the agency fee based on medium marketing and hard sales results. Plus we have in many cases commenced a process of transitioning the agency remuneration from a fee to a value and performance based model with a schedule of gradually increasing risk and reward for the agency.
Where soft measures are used, such as relationship surveys or performance score cards, these are used as an entry qualification to the bonus or incentive payment. Basically the agency qualifies for the bonus by meeting the minimum performance or relationship expectations.
One of the key issues with this approach and the number one reason why it has failed in the past is we ensure the reward is worth it for the agency to take the risk. The carrot is always bigger than the stick, with a potential reward being 2 to 3 times the risk for the agency.
Now IPG MediaBrands, including UM, Initiative, BPN and the rest,  have half their client relationships based on performance and value. Maybe this is a sign to start the conversation with your media agency on making the transition too? And if you hit an obstacle, we have a few ideas on how to overcome these.
Let me know how you go.
Want more articles like this? Subscribe to our newsletter: