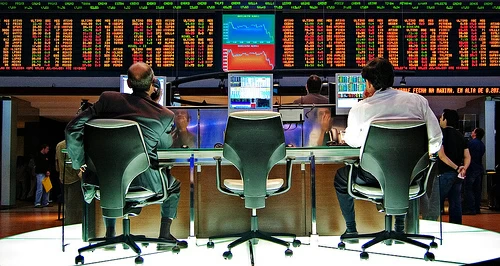 This post is by Stephan Argent, CEO of Argedia Group and a member of the Marketing FIRST Forum, the global consulting collective co-founded by TrinityP3
Britain's Campaign magazine ran a disturbing article last week, talking about the Government's e-auction process for their prestigious creative roster.
According to the article, there were eight hours of unprecedented bidding as agencies cut their prices as they saw themselves dropping in the rankings and potentially being eliminated from the process.
Despite the system crashing and a vocal chorus of dissatisfaction, the British Government has stood firm and their media buying account is set to follow the same process.
This, in my view, is alarming.  And it should be alarming for both marketers as well as agencies.  Because while I'm all for marketers getting the possible value from their agencies, a myopic process like this is just plain daft.
What's missing is the basic principle that price is what you pay – value is what you get.  And any approach that solely contemplates price without regard for the value that's attached to it, is setting everyone up for failure.
Here's why:
1. The lowest price doesn't equal the best value
And in many cases the concept can deliver the exact opposite because even a lowest price has a cost – usually in quality.
2. Sooner or later the agency will cut corners
Why? Because they have to. No service (or product for that matter) can consistently be delivered while incurring a loss for those providing it. Sooner or later, the agency has to address the problem, either by raising prices or reducing services by cutting resources.

3. It's the fastest way to creating agency conflict
Whether it's the agency that comes complaining to the marketer that they're losing money, or the marketer complaining they're not being serviced properly, is anyone's guess. What's certain is agency conflict will result from low-ball bidding to secure a client's business.
4. Business will suffer
Business is going to suffer on both sides of the marketing equation because nobody's getting fair value.  Agencies aren't seeing value for the work they're doing and marketers won't be getting the value they'd been expecting.
5. It's not good business
Everyone deserves to make a fair profit for the services or products they provide for their customers, and by encouraging or participating in a race to zero for agency services is ultimately going to diminish the value of the agency business. For everyone.
In the instance described in Campaign Magazine last week, you might be tempted to argue that holding an e-auction is in the best interests of the taxpayer and that it's a good thing to drive costs down like this
Hooey.  It's in the interests of everyone (and we're all taxpayers) to seek the best sustainable value.
The process to uncover value isn't a myopic look at the cheapest rate card, lowest blended rate or smallest fee.  It should be a considered analysis that looks at the marketer's requirements and how agencies propose to charge to deliver against those requirements.  Looking at costs against scope provides much deeper insight into how agencies plan to deliver, and at the same time smoking out unsustainable business proposals – which is exactly what this kind of e-auction will likely end up finding.
What's your view on the e-auction process and do you evaluate fair value?
Want more articles like this? Subscribe to our newsletter: