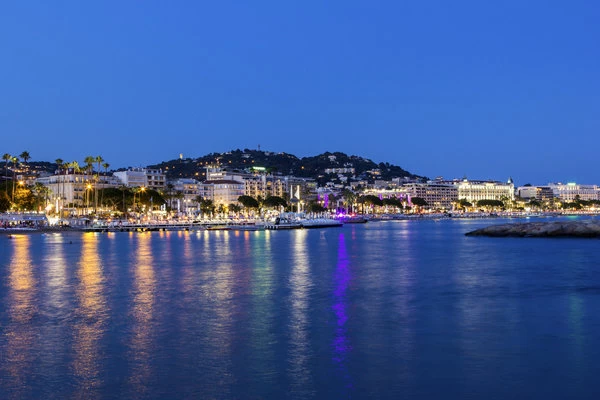 This post is by Stephan Argent, CEO of Argedia Group and a member of the Marketing FIRST Forum, the global consulting collective co-founded by TrinityP3
Yes, it's almost that time of year again when the advertising community celebrates the best of the best at Cannes. Until 2012 it was known as the 'International Advertising Festival' then renamed the 'Cannes Lions Festival of Creativity' as it's known today.
And it's that 'creativity' piece that's got me (and not in a good way).
Don't get me wrong, I'm all for celebrating, sharing and focusing on creativity on a global scale and recognising the very best creative talent on the planet. But to me, this not-so little 'festival of creativity' has somehow lost its way and taken a nosedive into commercialism and excess that's worthy of having a flashy 'Trump' logo emblazoned upon it.
Cannes for me has definitely become 'Cannes Not'.
Among the invitations I received this year there was one from an agency that invited me to join advertising's crème de crème on a yacht, moored near the Palais des Festivals, and includes:
'An intimate lunch with other top marketing executives (on board our yacht out in the bay)'
'Evening drinks party on the yacht (moored by the Palais)'
Out of curiosity, I followed the wavy line on the invitation all the way to the name of the yacht which, it appears, any Martin, John or Michael could rent for a cool 200,000 Euros ($300,000 CDN) a week.
And speaking of cost…
Floating rosé palaces aside (and to be clear, the agency that invited me is by no means alone in their yacht or rooftop patio rentals), tickets to access all this 'creativity' range from 1,545 Euros ($2,350 CDN) (if you're under 30), to 5,215 Euros (almost $8,000 CDN).
Factor in your transatlantic airfare, hotel and incidentals, and you're probably looking at a $20,000 tab per person.
So when you consider that some 10,000 paying delegates showed up at Cannes last year, you'll understand how last year's revenues for the festival topped £55 million (almost $100 million CDN).
All in the name of 'creativity'.
Or is it?
Rory Sutherland, Vice Chairman of Ogilvy Group UK compares the festival to (among other things) a 'Fisherian Runaway' – a signalling arms race among its own peer group, akin to a peacock's tail:
Whatever your own views of Cannes under its blue skies, the ambience of super yachts, clinking of rosé glasses and migratory advertising peacocks strutting their stuff, I just can't accept its 'creativity' billing. (Pun intended).
This is a business extravaganza gone berserk which, at the low end is costing agencies hundreds of thousands of dollars in submissions, entry fees, travel and employee expenses. But at the top end, I'd suggest it's costing them credibility and reputation that will come back to bite them – no matter how many crocodile tears they shed over dwindling profits afterwards.
In an industry that is currently besieged with scrutiny around fees, transparency and media rebates, yet prides itself in its own strategic brilliance, how can it be so utterly tone deaf?
Cutting back?
According to the Wall Street Journal, some agencies are planning to cut back this year: It reports WPP has asked agencies to cut about 25% of their expenses for the festival, Dentsu Aegis group issued cost-cutting mandates in an effort to 'mitigate against market weakness' according to a memo reviewed by the Journal, and Interpublic is targeting a 10% reduction in what it originally intended to spend on Cannes this year.
But all that sounds more like cost cutting to manage the bottom line performance than any realisation of excess, or deference and sensitivity to who's ultimately footing the bill for this celebration of creativity: Advertisers.
Where else do we think all this money is coming from?
If it is indeed the profits from all that creativity that's able to fund things like this then agencies must be ready to answer even tougher questions from the clients they serve.
As for me and that invitation to join those top marketing executives on the agency yacht?
No Cannes do.
Are you paying your agencies based on their costs? Do you struggle with finding value in your agency retainers? Are agency remuneration discussions something you would rather avoid?
The fact is that sustainable agency remuneration is essential for delivering high performing relationships.  Learn how TrinityP3 can help you in this area
Want more articles like this? Subscribe to our newsletter: