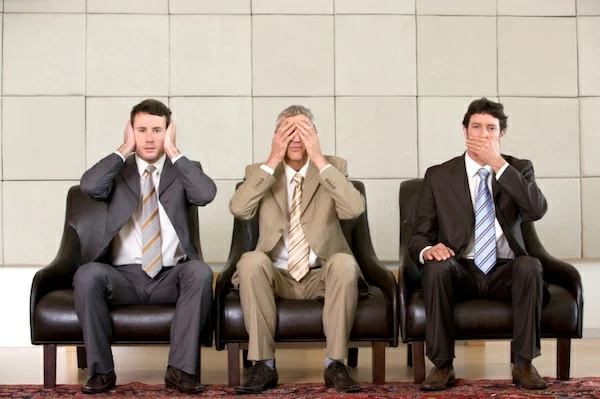 This post is by Darren Woolley, Founder of TrinityP3. With his background as analytical scientist and creative problem solver, Darren brings unique insights and learnings to the marketing process. He is considered a global thought leader on agency remuneration, search and selection and relationship optimisation.
At the ANA Advertising Financial Management Conference this year in Phoenix, Arizona, Bill Duggan presented the latest findings from the ANA Marketing Procurement Survey.
In the session titled 'Elevating the role of marketing procurement' they had identified the maturation process of marketing procurement within organisations. Interestingly. all those who had been through this process found that as marketing procurement developed, the relationship between marketing and procurement deepened.
As one procurement director was quoted as saying

Success to us now, is when marketing calls me up and asks "Can you help me solve this problem so I can get a greater return on my marketing investment?" And this is happening more and more each day.
Thanks to Bill Duggan of the ANA I can share these findings with you.
The maturation of marketing procurement
They found that results from the survey identified three distinct stages of marketing procurement maturity within organisations. While marketing procurement is well established in the US and the UK, in Asia and Australia marketing procurement is relatively new within organisations.
I know that some of the marketing procurement teams in Europe and the US have upward of 5 full time staff, while in APAC you will have one person responsible for all indirect spend of which marketing is one of many parts. But this is changing as organisations here mature.
Aligning procurement to marketing
One of the things they found was that for about half of the respondents there was little alignment in success criteria between marketing and procurement.
We often see this in examples where procurement has initially engaged with marketing. Often procurement engages marketing with the prime focus of cost reduction and savings and marketers see this as a potential threat to their already tight budgets.

Alignment over time
This process of 'success metric alignment' appears to occur over time. As the results show, in the early stages of marketing procurement there is only 44% alignment. But with maturity, this doubles to 88% over the 10 to 15 years.

If only this alignment could commence sooner and develop faster. Rather than engaging with marketing based on procurement success objectives, perhaps the first step could be discussing a range of metrics with procurement and agree the metrics that are most meaningful for both parties.
So what are these metrics?
Success metrics – current versus ideal
When ANA asked respondents to rank the importance of current success metrics used by the organisation, the highest score was for cost reduction and avoidance.
But those success metrics considered ideal differed significantly. The main focus of these success metrics are more strategic such as 'process improvement', 'innovation' and 'market intelligence' or higher level performance including 'improved marketing ROI', 'sales/market share increases and 'improved brand health metrics'.

While it is certain that reducing wastage and reducing costs through implementing a more robust procurement process is important, these cannot be the only metrics when focusing on marketing spend.
Marketers are more focused on the delivery of the higher-level success metrics.
We have seen organisations commence procurement exercises in the marketing category, deliver cost reductions, and then dismantle the project when further cost reductions become unachievable.
Agency performance improvement
When you look at the results for process improvement and innovation, this is highly represented at all stages. One of the key areas where procurement can assist marketing is taking on the role of relationship and contract management.
Marketing resources are often so stretched that important processes such as supplier relationship and performance management are often treated as a low priority task or reduced to an ad-hoc process.

With time this increasingly becomes the role of procurement to manage the process and ensure compliance.
Improved marketing ROI
The greatest fear of every marketer when engaging with procurement is that savings will be delivered at the cost of effectiveness and results. It is the ultimate conflict between efficiency and effectiveness.
With procurement results often measured primarily against cost reduction and cost avoidance, this can be a tangible fear. But the fact is that efficiency and effectiveness are both levers in achieving and improving marketing ROI.

There are a number of ways this can play out. Either the result can be improved at the same cost. Or the cost can be reduced with no impact on the result. The problem is that there is no standard control for comparison.
In these circumstances, reducing costs and driving cost efficiencies can impact results without being identified. This is why developing improved marketing ROI is something that takes time and collaboration between marketing and procurement.
Identifying industry innovation
Industry and category innovation is a key area where procurement can contribute a competitive advantage. It is interesting to see that the importance of this rises from 19% to 63% with the maturity of the relationship.
Marketers are focused on delivering innovation and creativity to their marketing strategy. I think many marketers would be surprised, to say the least, if procurement shared these success criteria and offered innovative ideas and industry insights.

Insights for procurement engaging marketing
A few years ago I published a presentation on Slideshare called "The Ten Important Considerations For Procurement When Engaging Marketing".
The results of the ANA Marketing Procurement Survey support many of the suggestions in this document on how procurement can more effectively engage marketing.
The maturation of marketing procurement is an important one, and one that Spire UK and the World Federation of Advertisers are exploring further with their latest Procurement Survey now in market.
But it appears that the critical success factor is ensuring that procurement and marketing have shared success criteria. Perhaps this is overlooked because it is assumed that what is best for the business is best for all? But instead it seems this is left to evolve over time.
So what do you think are the success metrics that marketing and procurement should share? Perhaps they are from the list provided by the research? Or perhaps they are success metrics you are using in your organisation?
Let us know by leaving a comment here and lets share.
To download a copy of the ANA report on "Elevating the role of Marketing Procurement" click here.
Want more articles like this? Subscribe to our newsletter: